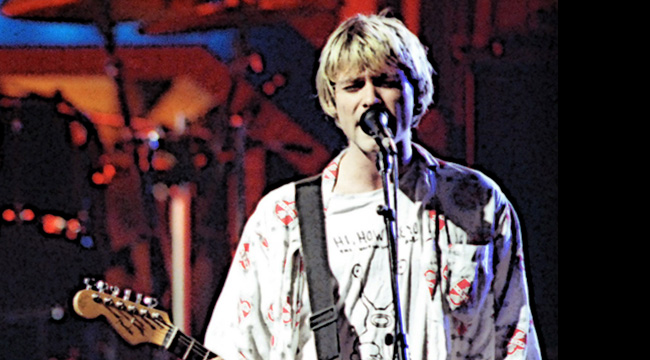 Empire Records has always been more well known for its stand out 90s soundtrack than the actual film itself. The movie achieved cult status almost immediately upon it's direct to video release back in 1995 and spawned the pre-meme non-holiday "Rex Manning Day" in its wake. The film starred Liv Tyler, Ethan Embry, and Renée Zellweger as disenfranchised record store employees who are forced to deal with the demands and machinations of a rock star named Rex Manning who is visiting the store to promote his new album. Part of the promotion is based around christening the day –April 8th– Rex Manning Day.
Rex Manning Day has since become a pop culture phenomenon that long outlived the B film which inspired it. Today in celebration of the post-ironic hashtag celebration of the non-event, the film's star Ethan Embry tweeted out a grim backstory to the inspiration for the day.
The reason we picked April 8th as the day to have the powdered/coifed Rex Manning visit Empire is because Kurt was found on the 8th of April, the day the music of the 90s lost its mascot.#RexManningDay

— Ethan Embry (@EmbryEthan) April 8, 2018
While April 4th, 1994 is thought to be the day Kurt Cobain actually died, his body was found on April 8th, 1994. It's perfectly 90s to ironically pay homage to a tortured artist who shaped the sound of a generation by pretending to honor a fake perv pop star washout who didn't even really exist. If you've never seen Empire Records you should try streaming the films soundtrack over on Spotify, or hold tight and wait for the just-announced –sigh– broadway musical version of the movie which is coming soon to a broadway near you.