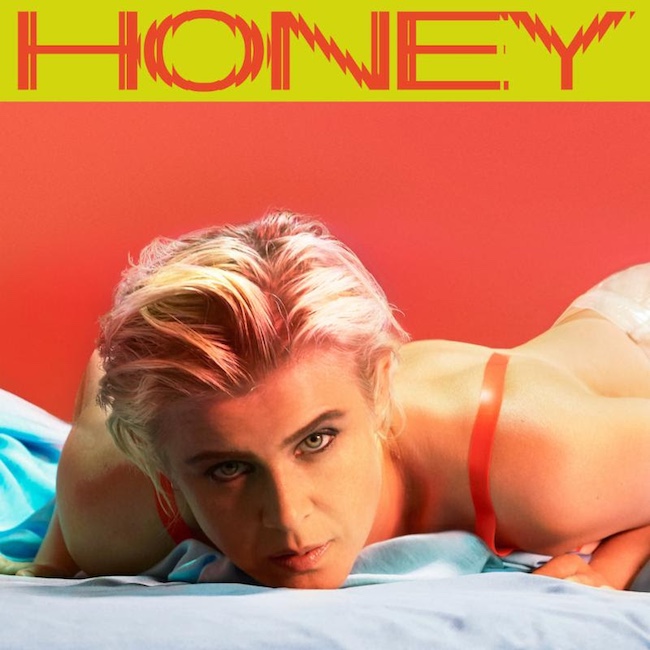 Robyn released Body Talk in 2010, and that's the last time we got a new album from the Swedish pop hero. Recently, though, the wheels have been turning for her comeback. She shared the single "Missing U" last month, and now she's returned with a formal album announcement: Honey, her eighth studio album, is set for release on October 26 via Konichiwa Records/Interscope Records.
In a video announcing the album, Robyn said, "It's a personal album, and there are so many things that happened throughout making it that it's really hard for me to explain in one go. I think the best way is for you to listen to it, but I'm so happy that it's finally done." In a press release, she expands on the meaning of the record: "[Honey is] this sweet place, like a very soft ecstasy. Something that's so sensual, and so good. I danced a lot when I was making it. I found a sensuality and a softness that I don't think I was able to use in the same way before. Everything just became softer."
There's no tracklist yet, so all we know so far is that "Missing U" will be on the album, as well as the title track, an early version of which premiered on an episode of Girls last year.
Check out the Honey artwork above, and revisit "Missing U" below.
Honey is out 10/26 via Konichiwa Records/Interscope Records. Pre-order it here.