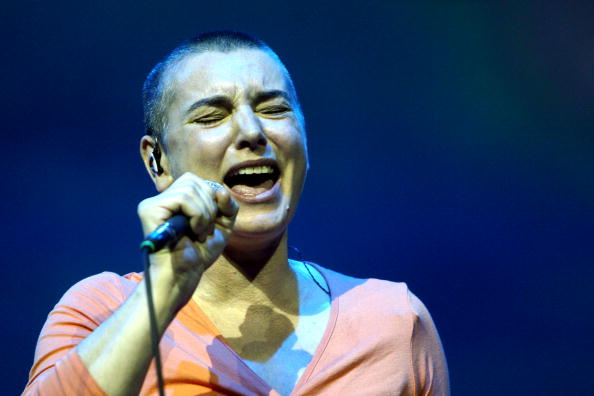 Fans of Sinead O'Connor can breathe an immense sigh of relief. Despite leaving what appeared to be a suicide note on her Facebook page Sunday, she is currently "safe and sound."
In the since-deleted note, O'Connor stated that recent situations in her family left her feeling abused, and that she had taken "an overdose" of pills while staying at a hotel in Ireland under a different name. In one particularly dark passage, she stated, "If I wasn't posting this, my kids and family wouldn't even find out." Through the note, she said that she feels "betrayed" by many of the people around her, including her son Jake.
While O'Connor is safe at this time, her representatives have stated that she is "unwell and receiving treatment." O'Connor has said in the past that she is bi-polar, and has attempted suicide previously, in 1999 on her 33rd birthday. We wish the best for O'Connor, and hope that she can recover form this difficult time.
(Via Consequence of Sound)