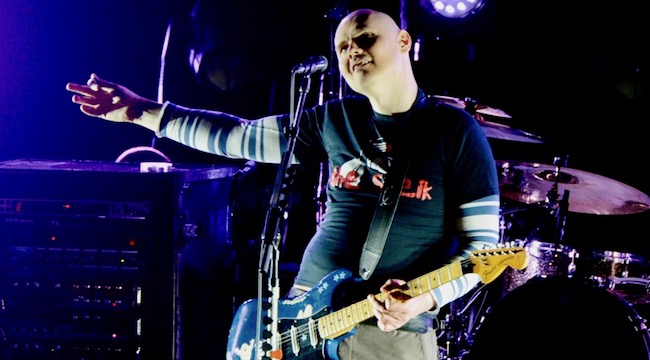 Last night, Smashing Pumpkins put out an official statement in the hopes of clarifying what went down between frontman Billy Corgan and original guitarist and drummer James Iha and Jimmy Chamberlain who plan on reuniting together for an album and tour, and the band's one-time bassist D'Arcy Wretzky who was left on the sidelines. "Despite reports, Ms. Wretzky has repeatedly been invited out to play with the group, participate in demo sessions, or at the very least, meet face-to-face," the band said. "In each and every instance she always deferred." Well, not so fast.
Today, Wretzky decided to publicly share a series of text messages with Alternative Nation that she exchanged with Corgan that appear to show that she very much wanted to be a part of the reunion, and did not, as the singer suggested, defer in each and every instance. "If one takes the time to read it carefully, one will notice that as the conversation continues, the roll i'm offered becomes ever smaller," she noted in a subsequent Facebook post. "Finally Billy says that what i deserve is a T-shirt w/my face on it. I spoke with him and asked him if there was any possible way that i'd be able to play bass on the tour and he said no."
You can read the entire exchange below.