The Nashville-based Soccer Mommy (real name Sophia Allison) built a reputation for herself on Bandcamp over the past few years with her lo-fi indie rock. Now, though, she's found herself a notable record label and is readying her debut album, Clean, which is set for release on March 2nd via Fat Possum. The album is led by single "Your Dog," which has strong Warpaint vibes with its neck-breaking groove and sense of mellow propulsion.
Allison says in a press release that the song and video are about feeling powerless in a relationship:
"The song comes from a feeling of being paralyzed in a relationship to the point where you feel like you are a pawn in someone else's world. The song and the video are meant to show someone breaking away and taking action, but at the same time, it's only a quick burst of motivation. It's a moment of strength amidst a long period of weakness."
Although her sound has gotten cleaner with her newfound record label resources, Allison says that creating this album still felt similar to how she's always made music: "It still felt do-it-yourself. It was like being in a nicer bedroom, with better quality stuff. It was a natural progression. I'd always wanted my music to sound this way, I just didn't have the means before."
Watch the video for "Your Dog" above, and check out the Clean album art and tracklist below, along with Soccer Mommy's upcoming tour dates.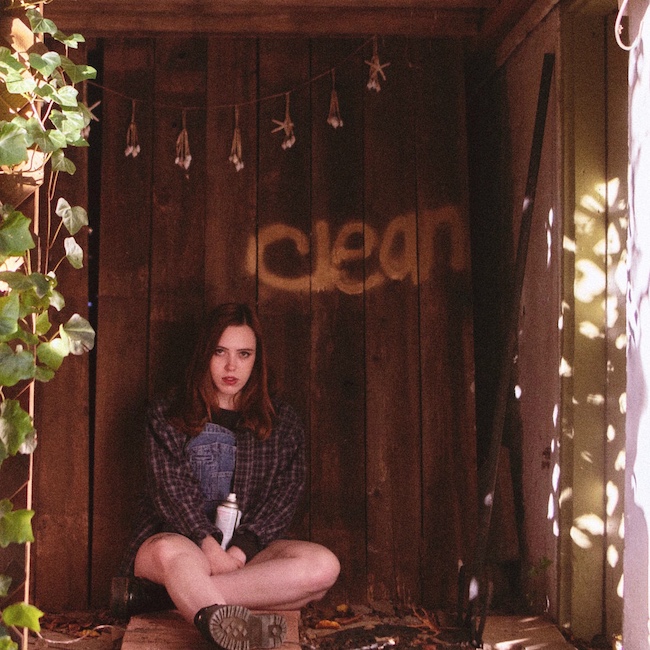 1. "Still Clean"
2. "Cool"
3. "Your Dog"
4. "Flaw"
5. "Blossom (Waiting All My Time)"
6. "Last Girl"
7. "Skin"
8. "Scorpio Rising"
9. "Interlude"
10. "Wildflowers"

1/12 — London, UK @ The Lexington for Five Day Forecast
2/3 — Orange County, CA @ Constellation Room
2/5 — San Diego, CA @ Soda Bar
2/6 — Tucson, AZ @ 191 Toole
2/8 — Dallas, TX @ Three Links
2/9 — Houston, TX @ White Oak Upstairs
2/10 — Austin, TX @ Antone's
2/12 — Birmingham, AL @ Syndicate Lounge
2/14 — Nashville, TV @ High Watt
2/15 — Atlanta, GA @ Aisle 5
2/16 — Asheville, NC @ The Mothlight
2/20 — Washington, DC @ Rock & Roll Hotel
2/21 — Philadelphia, PA @ World Cafe Upstairs
2/22 — Brooklyn, NY @ Music Hall of Williamsburg
2/23 — Brooklyn, NY @ Music Hall of Williamsburg
2/24 — Boston, MA @ Great Scott
3/2 — London, UK @ Rough Trade East
3/3 — Leeds, UK @ Headrow House
3/4 — Manchester, UK @ The Castle Hotel
3/6 — London, UK @ Moth Club
3/7 — Brighton, UK @ The Hope
3/8 — Paris, FR @ Supersonic
3/9 — Amsterdam, NL @ Sugar Factory
3/12-18 — Austin, TX @ SXSW