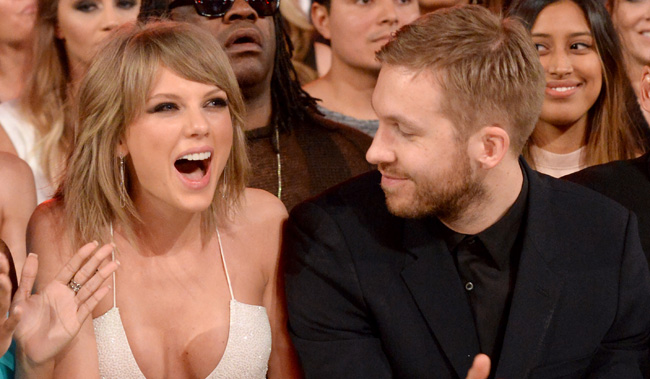 When it comes to musical power couples, Queen Bey and her Mr. Carter have long been at the top. Though a new Forbes power ranking proves there is a new king and queen in the house.
According to Forbes, the new list of highest-paid celebrity couples has Taylor Swift, 25, and Calvin Harris, 31, sitting at No 1. The pair beat out Beyonce and Jay-Z, who now rank No. 2 on the list.
Forbes revealed the chart-topping singer and the electronic DJ earned a combined income of $146 million in 2014, while Beyoncé and Jay Z earned (a still very impressive) $110.5 million. Both Harris and Swift are part of major endorsement deals — Harris with Giorgio Armani and Swift with Diet Coke and Keds — which only makes their force in the industry that much stronger.
Coming in at No. 3 on the list are Blake Shelton and Miranda Lambert, who earned $57 million collectively last year.
Forbes 2014 Celebrity 100 goes live on the morning of Monday, June 29th.
(Via Forbes)