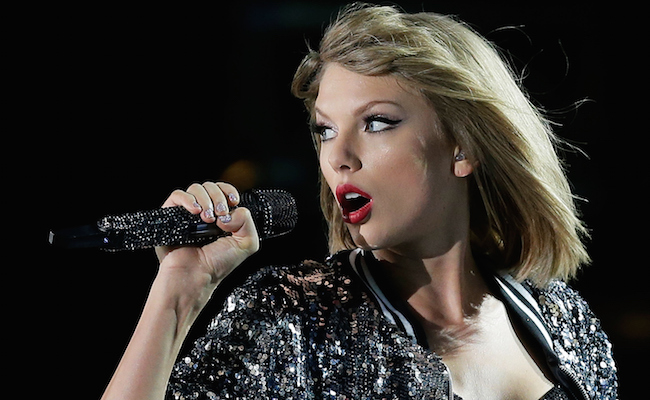 The first word in Taylor Swift's 2007 lovelorn hit "Teardrops On My Guitar" is a boy's name. Drew was a classmate of hers who she had a deep crush on; he barely knew she existed. "He says he's so in love, he's finally got it right," Swift sings, "I wonder if he knows he's all I think about at night." Years later, when she was a pop star, Drew asked Swift if he still had a shot. No dice.
Swift made the right call in rejecting him: Drew, full name Andrew Hardwick, was arrested for alleged child abuse over the weekend. According to the Tennessean, Hardwick, his wife Joni, and another man named Christopher were "charged after Hendersonville police found a -year-old girl with visible physical injuries to her head including severe bruising and lacerations."
The injuries to the 3-year-old victim appeared so severe that paramedics called for LifeFlight, according to affidavits filed in Sumner County General Sessions Court. Doctors told police the child suffered severe bruising and swelling to the face and will be diagnosed with a concussion, the affidavits said. The injuries were inconsistent with a fall and were not life-threatening, the affidavits added. (Via the Tennessean)
Andrew allegedly struck both children in the face, "and Christopher Hardwick reported seeing what appeared to be blood" on his hand. He was released on bond on Monday and is scheduled to appear in court in February.
(Via the Tennessean)