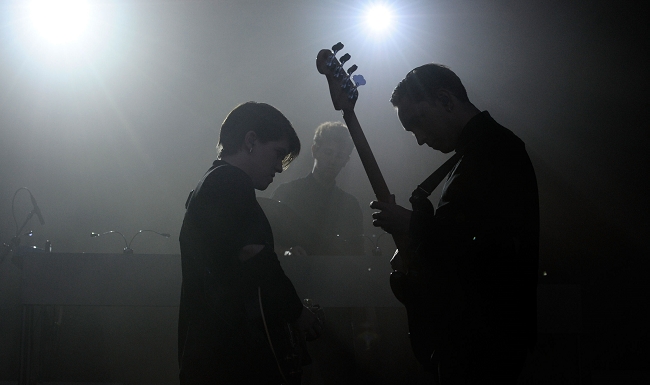 The BBC Radio 1 Live Lounge cover is an institution at this point, for better or for worse. But luckily for us, The xx — everyone's favorite arty, sad bbs — are really, really good at covers. Even if they exist in the same bummed out ecosystem, a cover of Drake and Rihanna's "Too Good" by the people who made "Chained" shouldn't work. But Romy Croft and Oliver Sim know a thing or two about harmonizing and they the A-listers duet through their own through a toned-down cover.
Perhaps their cover was so good because the band genuinely loves the source. Sim introduced the cover by talking about how much of a fan he was of the Views track and sort-of apologized for mellowing it out.
"We love this song," Sim said "We have taken it to a different place — it's maybe not as danceable, but we hope you enjoy it."
"Get your lighters out," he added, joking.
In addition to the cover, the band also performed a track off of their new, happier album I See You, which is out today. Check out the episode here. Jump to 2:04:00 for "On Hold" and "2:15:00" for the cover. If you haven't heard I See You yet, stream it below.