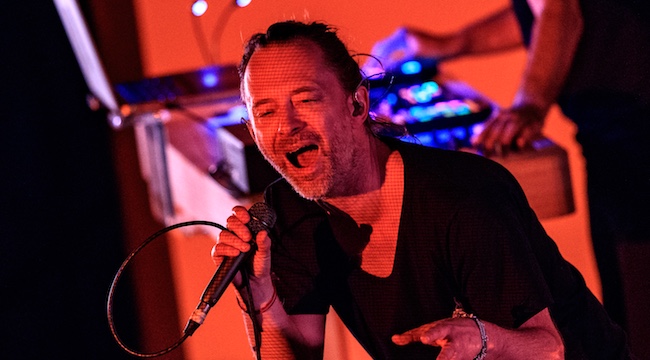 Luca Guadagnino's remake of Dario Argento's 1977 horror film Suspiria is set to hit theaters on October 26, and on the same day, Thom Yorke's new soundtrack for the movie will be released. He previously shared "Suspirium," and now he's offered another preview of the soundtrack, "Has Ended." The song features a bedrock of ambient sitar and slow drums and bass, which support Yorke's vocals.
Yorke previously spoke about working on the score, saying it was an intimidating project for him to even consider taking on:
"Suspiria is one of those legendary soundtracks. It took a few months to even contemplate the idea. It was one of those moments in your life where you want to run away but you know you'll regret it if you do. I watched the original film several times, and I loved it because it was of that time, an incredibly intense soundtrack. […]

What I found interesting was they used repetition of motifs, again and again and again. Part of your mind was saying, 'Please, I don't want to hear this anymore.' That was really great. There's a way of repeating in music that can hypnotize. I kept thinking to myself that it's a form of making spells. So when I was working in my studio I was making spells. I know it sounds really stupid, but that's how I was thinking about it."
Listen to "Has Ended" above.
Suspiria is out 10/26 via XL. Pre-order it here.