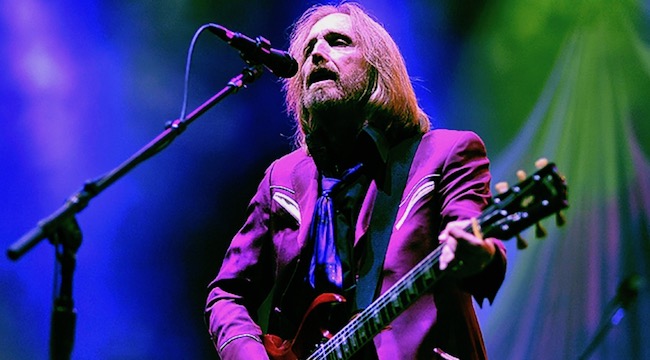 On September 28, Tom Petty's estate will pull the curtain on a huge, new box set titled An American Treasure that's filled with previously unreleased tracks the singer and guitarist recorded over his legendary career. After sharing a couple of selections from the new set already, today they've decided to give us a glimpse into another one, a paean that Petty wrote about his hometown in Florida called "Gainesville," that was recorded around 1998 during the sessions for his album Echo.
An American Treasure is a sprawling collection of music that was painstakingly assembled by Petty's family and members of his iconic band The Heartbreakers. As producer Ryan Ulyate, who also helped out crafting the set, told Rolling Stone: "'Gainesville' is this guy who is looking back on this early life with some nostalgia for a simpler time. I love the song. It's just great, but I can see how it didn't necessarily fit the vibe of Echo. There's also "Bus To Tampa Bay" from the Hypnotic Eye sessions. It's a social commentary song, but the album ended up being a little edgier and so it didn't fit."
Tom Petty's new box set An American Treasure is set to drop on September 28 via Reprise Records. Check out the new song "Gainesville" above and pre-order your copy here.