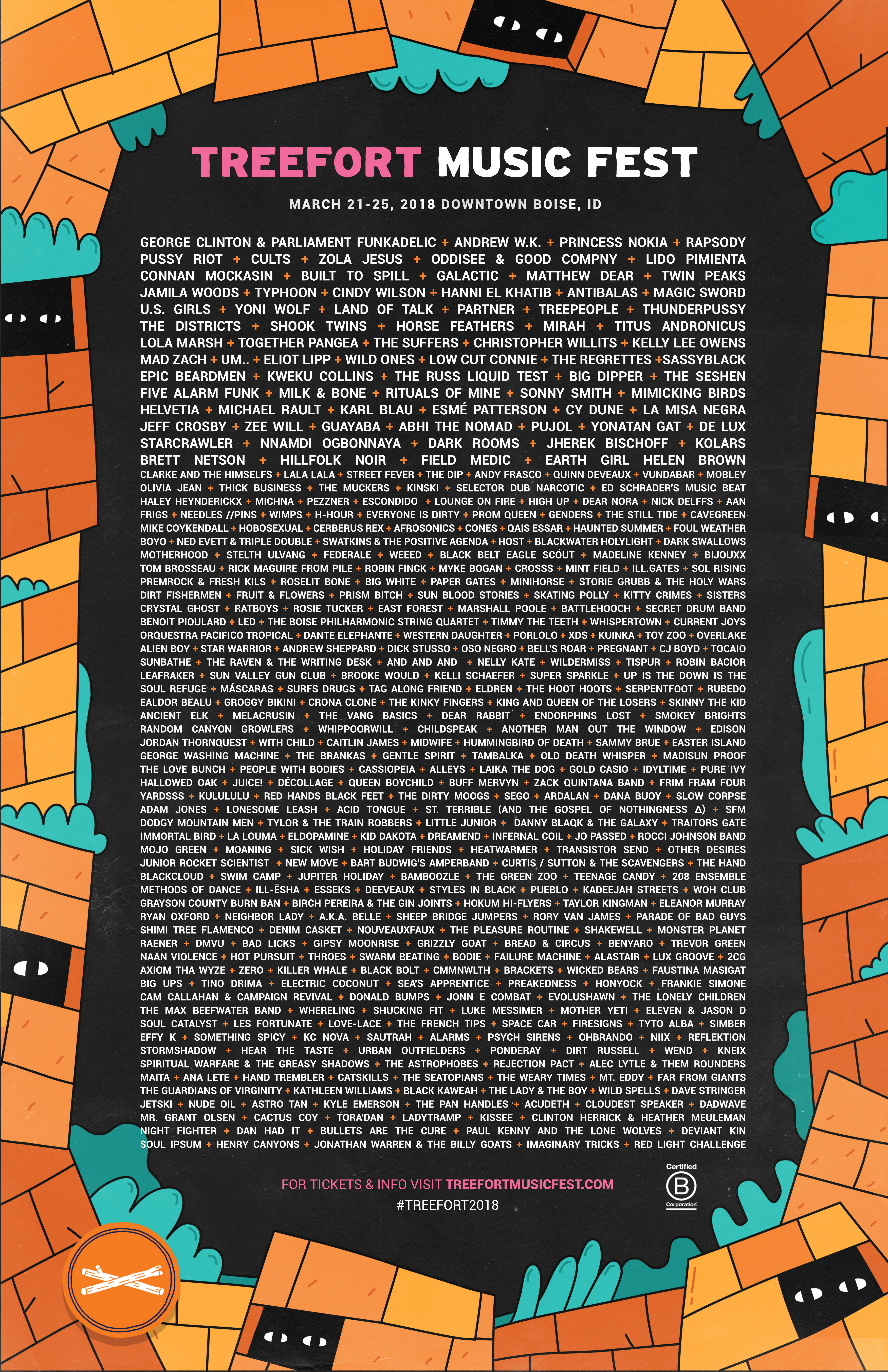 Boise, Idaho's annual Treefort Music Festival has finalized their lineup, winding up with one of the more diverse and unique offerings yet to be announced in 2018. In a time when we're often disappointed in the number of women and people of color offered up for prime festival spots, Treefort answered with a bill that takes these criticisms to heart.
Added to the final lineup are Russian activist punks Pussy Riot, Cults, Yoni Wolf, Land of Talk, Matthew Dear, Magic Sword, and Together Pangea. This joins a lineup already topped with the likes of George Clinton & Parliament Funkadelic, Andrew W.K, Rapsody, Princess Nokia, Jamila Woods, Kelly Lee Owens, Twin Peaks, Built To Spill, Typhoon, Haley Heynderickx, U.S. Girls, Kweku Collins, and Zola Jesus.
The event takes place at the venues throughout downtown Boise from March 21st-25th, with five-day general admission passes are currently on sale for $175. People considering attending should be advised that prices are set to increase on March 1st, when single day tickets also go on sale.
All in all, the music and arts festival will feature over 400 bands during its five days, plus film, art, comedy, yoga, learning sessions, and plenty more, all while attendees can take in the many great restaurants and sights that Boise has to offer. Tickets are available here.