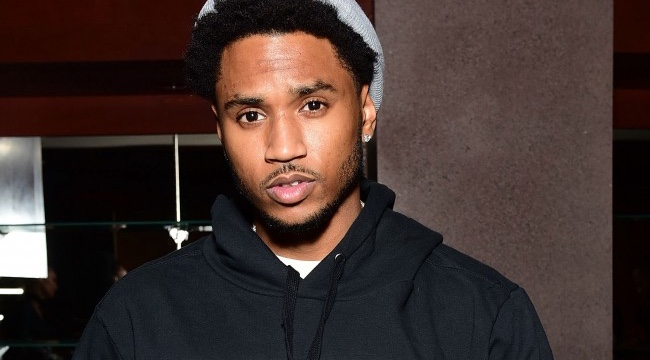 TMZ reports that Trey Songz is being accused of abuse by a woman who says he beat her so badly he gave her a concussion and also caused her to vomit following the incident. Andrea Burea, who secured the services of celebrity attorney Lisa Bloom, held a news conference to share details of the alleged incident, which was reported as taking place over NBA All-Star Weekend.
Burea, who says she has known the singer for three years, attended a party in the Hollywood Hills, where she says Songz hit her in the face for talking to another man. She says that there were several witnesses and used the press conference to ask that they come forward.
Burea says that Songz took her phone and threw it down a hill when she tried to call an Uber to leave, and he also choked her. She filed a restraining order against him and police are investigating the alleged assault. Bloom, who also recently resigned from representing Harvey Weinstein, said that Trey hired an investigator to harass Burea's family, and that a civil suit could be forthcoming.
Songz denied the attack through a lawyer, who says that witnesses dispute Burea's account of the incident.