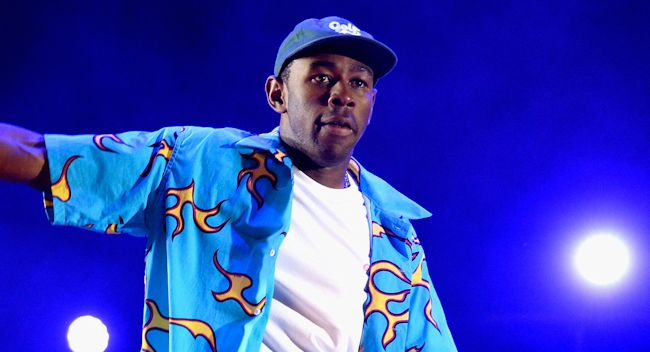 After changing his Twitter handle earlier this week in an effort to become more marketable, Tyler, The Creator now plans to star on a Viceland TV show that's based off a show on his own fan-engaged Golf Media app.
The Odd Future leader is joining Vice Media's A&E-owned cable network channel as it approaches its sixth-month mark with plans to expand and develop other shows, including a late-night talk show. The project that's centered around Tyler hails from Whalerock Industries, a Hollywood-based media and technology company that promotes and distributes branded content. It's also the production company behind the Kardashians' mobile empire and, needless to say, could be quite lucrative for both the hip-hop star and the companies producing the show.
As Vice Media continues to rapidly grow, however, it has received somewhat of a backlash from a number of freelance contributors who recently spoke with the Columbia Journalism Review. In the article, it was revealed that the media outlet has taken advantage of its journalists by dodging questions about pay, issuing checks late, and on some instances, ghosting them entirely after giving an assignment. Let's hope the outlet improves this by the time the hip-hop artist's show airs.
Watch Tyler, The Creator explain his Golf Media app to Jimmy Kimmel below: