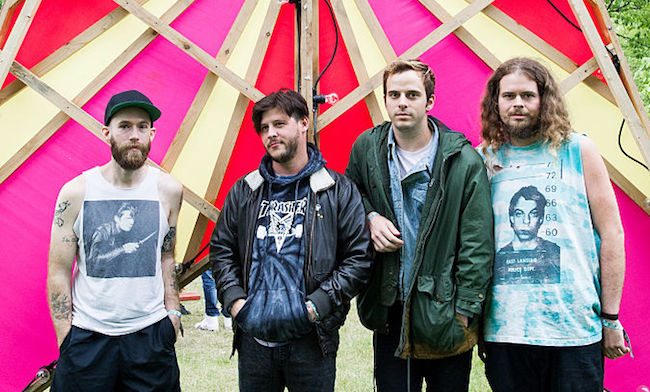 Shortly after the shocking footage which showed the police killing of Alton Sterling was made available to the public, indie rock group Wavves took to social media to clear a few things up about the state of affairs in this country and to spell out which type of people aren't welcome at their shows. The statement — revealed in a series of screenshots from an iPhone "notes" app — rails against the types of people who perpetuate intolerance and hate, according to the band. They also mention that they would rather perform for a room "half-filled with good energy than one filled with hate."
"I don't want everyone at my shows to be a clone of each other," it says. "However, in light of constant rape, murder, racism, homophobia and misogyny that goes on seemingly every day, I feel the need to make clear exactly who I make music for and who I don't."
The note elaborates by singling out Trump fans, #AllLivesMatter supporters, "white people who use racial slurs," rape-victim-blamers, homophobes, and pretty much all other types of Unsavory People That You Don't Want To Hang Out With At A Concert. Wavves kicks off their "Tarantula Summer" tour in Phoenix later this month.
Of course, proving their own point, they've already been hit back by social-media trolls, many of whom have called them all kinds of insidious slurs.
But those trolls are outweighed by most of their fans as well as fellow musicians.
(h/t Stereogum)