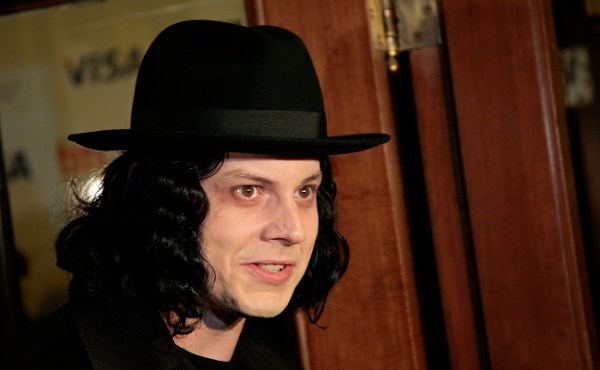 We all know Jack White can't do anything halfway. After all, this is a man whose last major release came with a hologram. So, it should come as no surprise that the former Record Store Day ambassador is going all out on White Stripes and solo releases this coming April.
On Record Store Day, The White Stripes will release their never-released and long-awaited Peel Sessions. The release will come on two LPs, one red and one white. For people who can't stand colored vinyl (or want to avoid the April 16 rush), a plain black version is dropping later this year.
The White Stripes played for the famous BBC DJ and Twa Toots mega-fan all the way back in 2001. Across their two sets on Peel's show, the group played songs from De Stijl, White Blood Cells and their self-titled debut album. They also played covers of Gene Vincent's "Baby Blue" and MC5's "Looking At You."
Of course, Jack White can't limit himself to just one release on Record Store Day. He's also pressing a green 7″ of his performance of Stevie Wonder's "You Are The Sunshine of My Life" from his recent appearance on The Muppets. If that sounds a little plain to you, know that it will only be available in the Nashville and Detroit locations of Third Man Records.
(Via Rolling Stone)