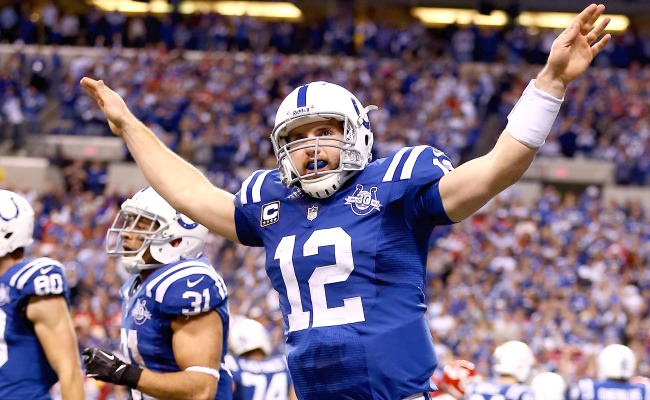 The Indianapolis Colts are somehow leading their division with a 4-5 record, but in order to maintain their playoff spot, they may have to rely on Matt Hasselbeck and not Andrew Luck to keep them afloat. Luck is reportedly out two to six weeks after suffering a laceration in one of his kidneys in the fourth quarter of the Colts win on Sunday against the Broncos.
Colts coach Chuck Pagano didn't exactly sound optimistic that Luck would be coming back sooner rather than later, according to the team's website:
"It's way too early to guess how long Andrew will be out. We're going to keep listening to the doctors and evaluating his progress on a week-to-week basis. We've got all the confidence in the world in Matt Hasselbeck and we're not going to put Andrew back out there until he is ready to go."
A lacerated kidney is the same injury that ended San Diego wideout Keenan Allen's season, although his injury did require surgery and Luck's will not.
Luck has been dealing with injuries for much of this year, and he missed two games earlier in the season that Hasselbeck started against the Jags and Texans, both of which the Colts were able to win.