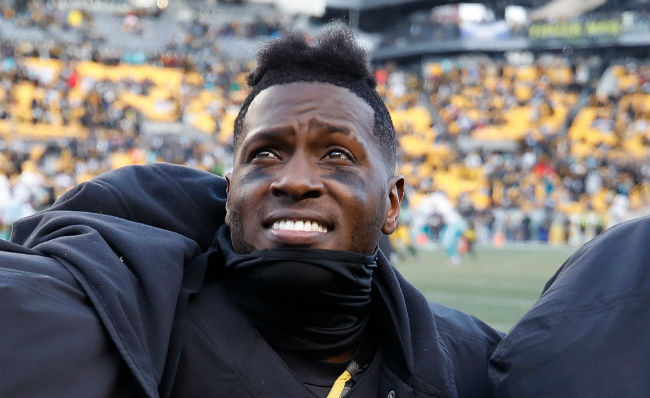 The Antonio Brown – Pittsburgh Steelers ongoing saga has been strange and exhausting, but according to Brown, that relationship has, apparently, finally come to an end.
The eccentric wide receiver tweeted "Thank you SteelerNation for a big 9 years…time to move on and forward……….✌? #NewDemands" and attached a highlight video of sorts, appropriately accompanied by Lil Uzi Vert's "Do What I Want" as the soundtrack.

With Brown still under contract with the Steelers through the 2021 season, the former Central Michigan wide receiver would have to be traded or released. Though neither of those things has happened, Brown has officially requested a trade from the team, per ESPN's Adam Schefter, which is presumably what Brown's farewell tweet is in reference to.
The Steelers converted Brown's $6 million roster bonus he received at the beginning of the 2018 season, as well as everything but $915,000 of his base salary, to a signing bonus when they restructured his contract ahead of the 2018 season, per Over The Cap. They did this to open up nearly $10 million in cap space to try and sign Le'Veon Bell to an extension, which of course never happened. Because of said contract restructuring, the Steelers would get just $1 million in cap relief were they to trade or cut Brown.
This would give Pittsburgh incentive to trade Brown, and one would imagine they'd prefer to send him somewhere outside of the AFC as to avoid facing perhaps the best wide receiver in the NFL as much as possible. The San Francisco 49ers remain a logical destination with the type of cap space needed to give Brown the new contract he covets.
Wherever the Steelers send Brown, the team has now essentially lost their star running back and wide receiver in a single season. For a place that's usually a model of stability, the 2019 offseason is off to a rough start for the Steelers.