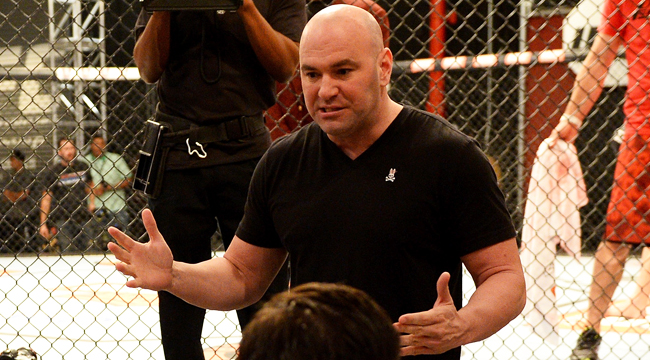 It only took 48 hours for cooler heads to prevail. After Ariel Helwani took to his MMA Hour show to emotionally tell his side of the story after Saturday night's UFC 199 ousting, the UFC has seemingly seen the error in their ways and released a statement declaring all parties from MMAFighting.com unbanned.
Following a conversation with the editorial team at SB Nation, UFC will not prevent MMAFighting.com from receiving media credentials to cover live UFC events. We respect the role the media plays in our sport and beyond, including MMAFighting's ability to report news. However, in our opinion, we believe the recurring tactics used by its lead reporter extended beyond the purpose of journalism. We feel confident our position has now been adequately communicated to the SB Nation editorial team.

UFC's goal as the world's leading mixed martial arts promotion is to cultivate interest in its world-class athletes and events, and deliver for the fans. We will continue to introduce this sport and its athletes to new fans across the world, and we will do so by working alongside media across all platforms.
The UFC's statement comes on the heels of a major backlash from fans and fellow media, who consider Ariel Helwani to be the best MMA journalist possibly in the history of the sport. The UFC has banned other outlets and journalists for breaking similar news, and also spoiling The Ultimate Fighter results in the past, but have not lifted those bans.
Helwani was already banned previously in 2013, but hours later he was reinstated. Perhaps this is a kindler, gentler UFC, or perhaps they have turned over a new leaf in how they deal with MMA media. Time will tell.