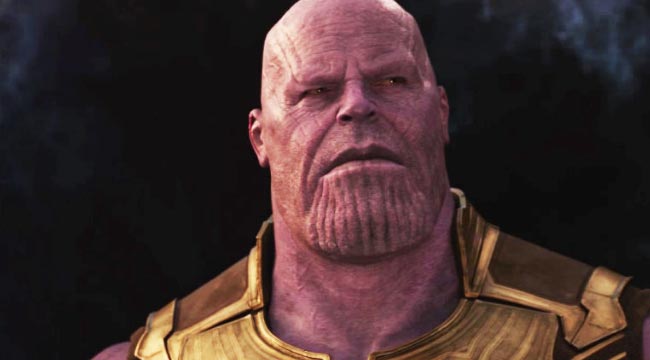 It's hard to know who was more excited this week — fans of the Cleveland Browns or fans of the Marvel Cinematic Universe. The former saw their beleagured franchise trade for one of the best wideouts in the game, as the Giants traded 26-year-old standout Odell Beckham Jr. to Cleveland.
Marvel fans, meanwhile, surged Captain Marvel to a huge opening weekend and then were treated to the first extended trailer for the latest Avengers movie, Avengers: Endgame. The title and the scenes from the trailer seem to indicate a significant portion of the MCU will come to a close, or at least enter a new chapter, at the conclusion of that film when it comes out later this year.
But Browns fans are pumped about the immediate future and what a team with Baker Mayfield, Nick Chubb and Beckham can bring to a team that hasn't won a title in the NFL's modern era. And one fan decided to celebrate that excitement with a fantastic trailer that combines both the MCU and Browns fandom.
"There was an idea to bring together a group of remarkable people," the trailer begins, using audio from both Samuel L. Jackson's Nick Fury and Robert Downey Jr.'s Tony Stark. From there the audio is an exact rip of the trailer for Avengers: Infinity War, but with pictures and film of Browns players and coaches. It's a lot less about a gigantic fight with Thanos than the potential of a great group to achieve something special, something Browns fans certainly hope happens in Cleveland in the near future.
There's also some nice touches in there about the original Browns franchise moving to Baltimore and winning a title there, and a coach like Bill Belichick, who had a failed stint as Browns head coach, find a dynasty that still seems in high gear in New England.
There's a fun moment at the end as well, as Chris Hemsworth's Thor character asks, "Who the hell are you guys?" The video shows two new additions to the team — Beckham's famous catch against the Cowboys on Sunday Night Football is in there, as is Kareem Hunt, the running back the team signed after he was released from Kansas City following a disturbing video emerging of him assaulting a women in a Cleveland hotel. That's a less than thrilling end to what otherwise was a fun concept.
Hopefully this trailer for Browns football ends better than Infinity War does, with the Avengers scattered and half the planet dead. Actually, that sounds a lot like Browns football when you really think about it.