LAS VEGAS — "After 12 rounds of action, we go to the scorecards. Adalaide Byrd scored the fight 118-110 for Canelo Alvarez. Dave Moretti scored the fight 115-113 for Gennady Golovkin. And Don Trella scored it 114-114."
Boos cascaded down on the ring as Michael Buffer read the scorecards on Saturday night at T-Mobile Arena, revealing that the super fight between Canelo Alvarez (49-1-2, 34 KOs) and Gennady Golovkin (37-0-1, 33 KOs) had resulted in a split draw. The boxing faithful that had flocked to Las Vegas over the weekend felt cheated. There were cries of foul play, particularly towards the 118-110 card from Byrd, which was rightfully torn apart for being one of the worst scoring decisions in recent memory. The buzz exiting the arena was less about the fight itself and far more about trying to understand how we ended up with a draw, which is, behind a disqualification, the least satisfying way for a fight to conclude.
There's something that feels so incomplete about a draw, especially a split draw with this much disparity in a fight of this magnitude. Fans of both Canelo and GGG came into the fight hoping to see their favorite fighter assert his superiority over the other and the draw took that opportunity away from them.
In the immediate aftermath of the fight, it felt disappointing, and sadly, it took away from the greatness we all witnessed in the ring.
The majority of fans felt Golovkin won the fight and did so handily, pointing to his apparent control of the ring and considerable advantage in activity. However, both fighters appeared to execute on their game plans and, the in-ring action that proceeded the judging controversy provided tremendous excitement. For a fight with as much hype as this one had, with Oscar De La Hoya insisting this was the "real fight" rather than the exhibition that was Mayweather-McGregor, it managed to meet if not exceed expectations for excitement in the ring.


The first round was the slowest round of all of them, as one would expect in a massive fight like this with both fighters wanting to feel out the opponent, but even then, it saw some sharp punching from both and a few strong power shots from Alvarez landing flush. Canelo continued to control the action until late in the third round when the tide turned in Golovkin's favor thanks to his aggressive jab and Canelo's willingness to sit on the ropes and try to tire the ultra-active Golovkin down by having him punch himself out.
Whether Alvarez's strategy worked is in the eyes of the beholder. On all three judges' scorecards, Alvarez won the final three rounds and was far more damaging in those rounds, landing at least 10 power punches in each, including an onslaught in the 12th with 19 power punches connecting on Golovkin. Glolovkin's activity clearly took a toll on his energy and sapped him of power, which takes away his biggest weapon, and allowed Alvarez to spring back into the fight in the final rounds. However, his rope-a-dope strategy also is the reason most fans in attendance assumed Golovkin had won because he controlled the action and pace for the middle six rounds, even though there were a few in which you could point to Canelo doing more damage and potentially winning those rounds.
Both fighters were remarkably consistent in terms of activity throughout the fight. Golovkin threw between 28 and 35 power punches in eight of the 12 rounds (a low of eight and a high of 38 in the 12th) and between 25 and 35 jabs in 10 of the 12 rounds (low of 23 and high of 40). Alvarez was far less active, but was likewise consistent and efficient. He never threw more than 25 jabs in a single round, and lived in the 15 to 21 range for seven of the rounds (low of 13 and high of 25), while also staying between 17 and 26 power shots thrown for eight of the rounds, but his 41.9% success rate on power shots was far better than Golovkin's 32.2%.
Therein lies the issue with scoring this fight. Alvarez clearly had a plan to pick his spots and make sure when he threw punches, they would land clean and be of consequence. Golovkin wanted to be the aggressor, dictate tempo, and use his consistent jab to try and set up his power shots. For many, GGG's strategy looked better and thus they felt he won. That said, Alvarez executed his plan quite well, allowing Golovkin to touch him with jabs, but always staying vigilant in watching for looping right hands and avoiding most of them while occasionally making Golovkin appear foolish as he flailed wildly with a hook as Canelo slipped to the side.
Alvarez always had his exit strategy, even when pressed on the ropes, maintaining dominant foot position to escape to the left at the first sight of GGG loading up with that lethal right hook. That's not to say he didn't take punishment or that Golovkin didn't win the fight, but to call it a blowout on either side would be silly. Any card between 115-113 on either side could be easily argued, so the draw shouldn't have come as a shock to anyone.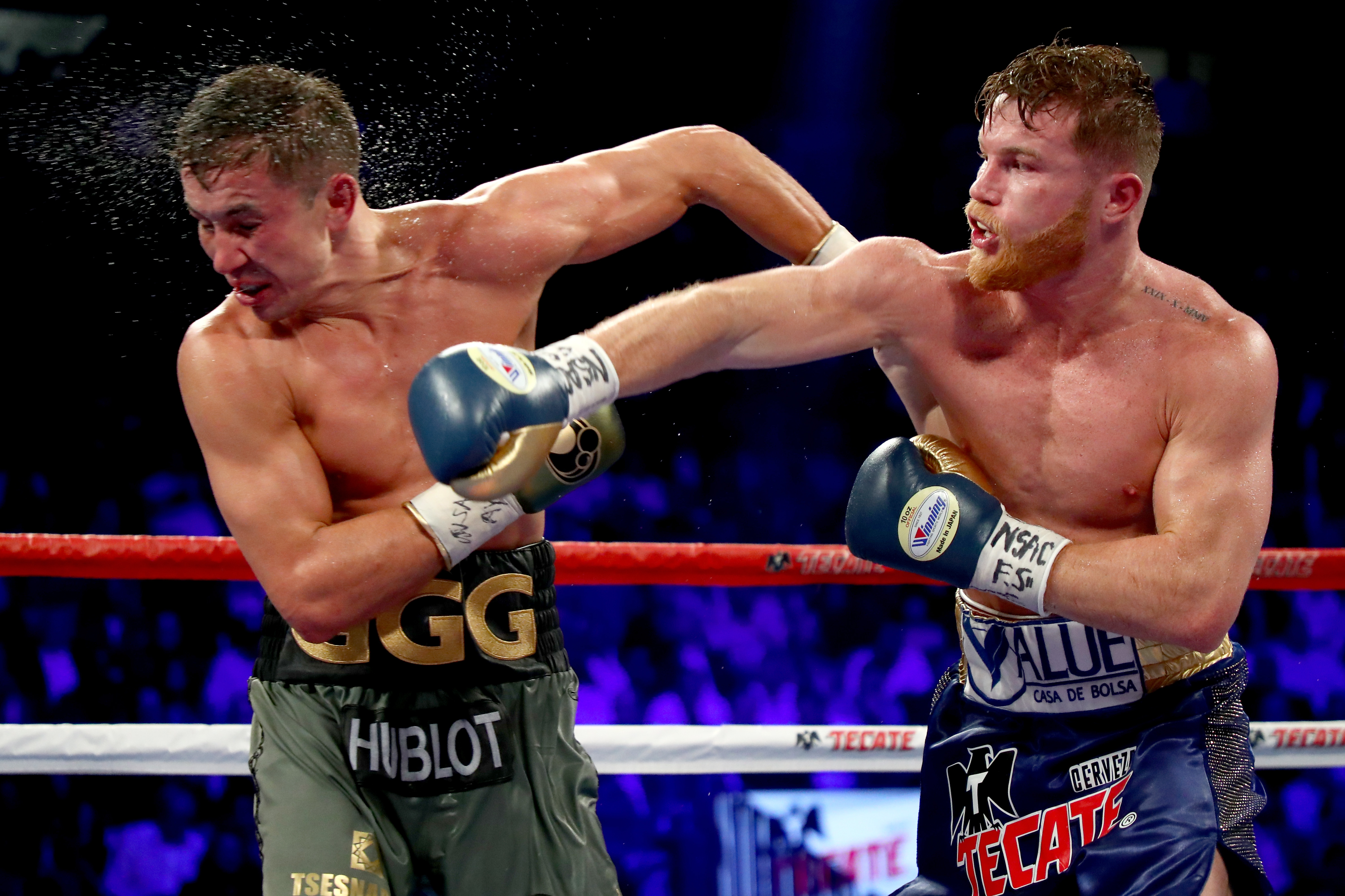 Boxing has a significant problem with judging, of that there is no doubt. It seems as though every year we have a couple major fights where the discussion after is about how poor a decision was. And so, as difficult as it is and silly as it is to have to do this, boxing fans have to learn to enjoy fights for what they are in the ring and not for the outcome. Canelo-GGG is the perfect time to do this. While noting that the judging from Byrd was extremely poor and that the decision was at best anti-climactic and at worst a travesty, place more emphasis on the fact that we got a tremendous action fight in the biggest fight of the year.
That's no small feat, considering how many times fight fans have been let down in recent history — most notably Mayweather-Pacquiao. This was the fight fans wanted. The arena was electric from the opening bell, with competing "CA-NEL-O" and "TRI-PLE-G" chants roaring through the arena in nearly every round. The fighters in the ring kept that energy up for the full 12 rounds by providing enough action, even in the slower rounds, to keep tensions high and at its peak it was boxing at its finest, with two warriors standing toe-to-toe, refusing to back down while trading blows.
The rematch between these two is coming as Alvarez has a contractual rematch clause. The best educated guess places that fight on Cinco de Mayo weekend in 2018, a date that has long been a special fight weekend for Mexican fans and one Canelo has owned for the past two years since Mayweather retired. We can all hope the result of the rematch will be different, with the judges not ruining another classic fight. It's a mortal lock that both fighters will push an "I can't leave it in the hands of the judges this time" message in the buildup to the rematch.
However, while much of the talk going into that rematch will be about righting the wrong that many felt the draw decision was, we can only hope the action in the ring in a second bout can match what we saw over the weekend. Saturday night was thrilling, entertaining, and wildly frustrating. It was the best and worst of boxing all at once, through no fault of the two combatants in the ring.