For the third time in six years, the Chicago Blackhawks are Stanley Cup champions after defeating the Tampa Bay Lightning in Game 6 on Monday night, 2-0. So, their fans have some experience taking to the streets and going wild after watching their team hoist the finest trophy in sports. They didn't disappoint this time around, managing to overtake Wrigleyville while only forcing police to arrest five people, an impressive showing of restraint from fans and law enforcement.
Here is some of the best documentation of the joy in Chicago.
Mandatory local-news live shot overrun by drunk people:
First-person tour of the streets as the celebration began:
People chanting anything and everything ("U-S-A!," huh?) while provoking the police:
And the photos (all via Getty Images):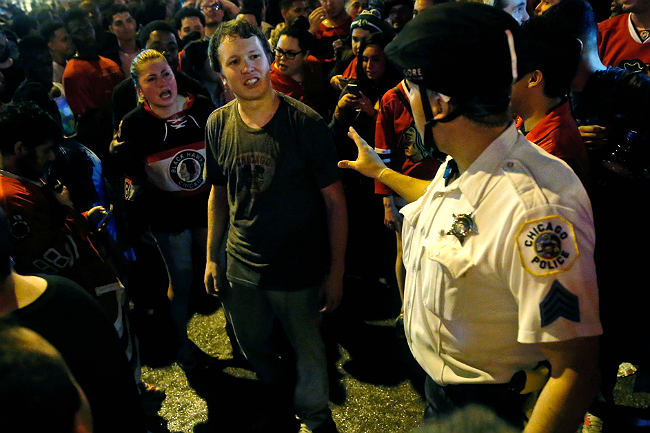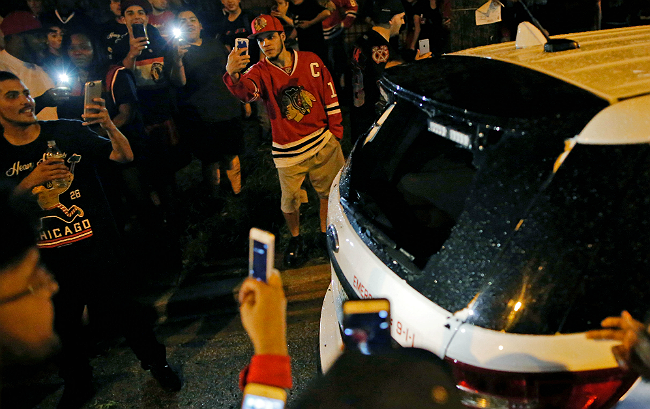 And meanwhile, back inside the arena …
Congrats, Blackhawks fans, and good job not setting your city on fire.
(Via YouTube)