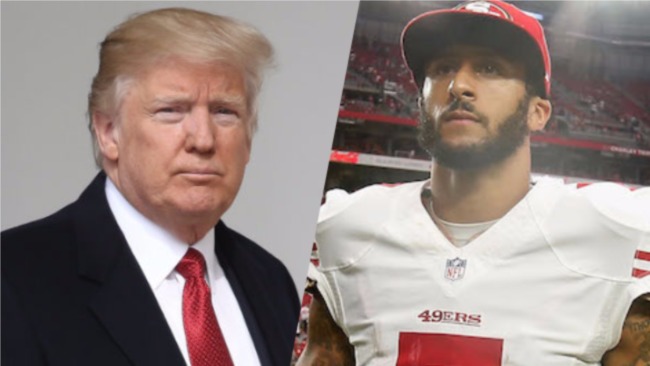 President Donald Trump is championing a budget that includes a significant cut for Meals On Wheels funding. Now, one member of the sports world is trying to offset that with a personal monetary donation, and the timing does not appear to be any sort of coincidence.
On Monday, Trump made reference to former San Francisco 49ers and current free agent quarterback Colin Kaepernick being out of work. In short, the President took some level of credit for keeping him out of the league.
This is, of course, a fairly preposterous notion. Kaepernick will almost certainly find work somewhere in the NFL for 2017 and beyond, even if a number of teams were put off by his decision to kneel for the national anthem. As Spike Lee noted, it's hard to imagine that Kaepernick is worse than every other quarterback on an NFL roster right now. Beyond that, Trump's direct influence on personnel decisions in the country's most popular sports league would seem tenuous and this smells a great deal like bluster.

With that in mind, though, Kaepernick responded (or at least appeared to respond) with a $50,000 donation to Meals On Wheels as part of an ongoing philanthropic and socially conscious period for the quarterback.
Meals on Wheels has been in headlines lately because Office of Budget and Management Director Mick Mulvaney held a bizarre press conference last week in which he argued that cutting funding that goes towards the program is compassionate.
Any money generated for a program like Meals On Wheels is a (very) good thing and Kaepernick should be credited for continuing to donate to what he believes are worthy causes. Whether or not Trump's direct comments led him to this are up for debate, but hopefully others will follow in Kaepernick's footsteps to support the program.