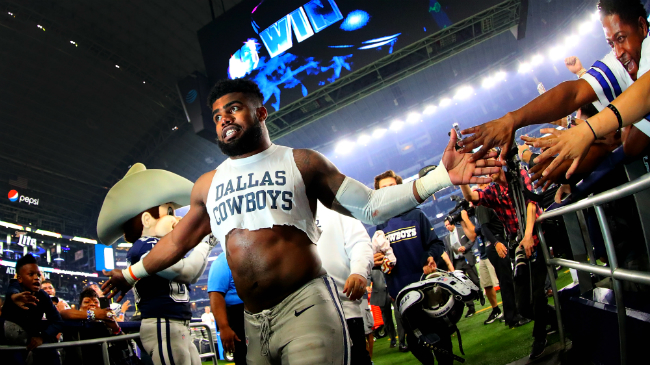 An Austin man is alleged to have planned and executed the murder of his stepmom Sunday, because she was really happy the Dallas Cowboys defeated the Tampa Bay Buccaneers in a game of football. Yes, you read that correctly.
That's according to CBS Austin, who acquired a police affidavit detailing how Pontrey O'Neal Jones stabbed Magdalena Ruiz. Jones was originally going to break his little sister's neck, but then is allegedly "developed a plan" to attack Ruiz by hiding a knife in the couch.
Police say Jones' father and the victim watched the Cowboys game on the couch and, when the game was done and Jones had returned from getting fresh air, he noticed the victim was "disrespecting his father and gloating about how the Cowboys won the game."

According to police, that's when Jones retrieved the knife, walked behind the couch, lunged over Ruiz, and stabbed her multiple times. Her husband intervened to stop the attack and Jones then fled the apartment. He was located about 10 minutes later, lying naked in the grass in the 2400 block of South Congress Avenue, where he was taken into custody by police.
There are so many missing pieces to this story. How was Ruiz disrespecting his father? Why hide the knife in the couch? Why break your sister's neck? Why was he naked?
Jones is charged with murder and hopefully never gets out of prison.