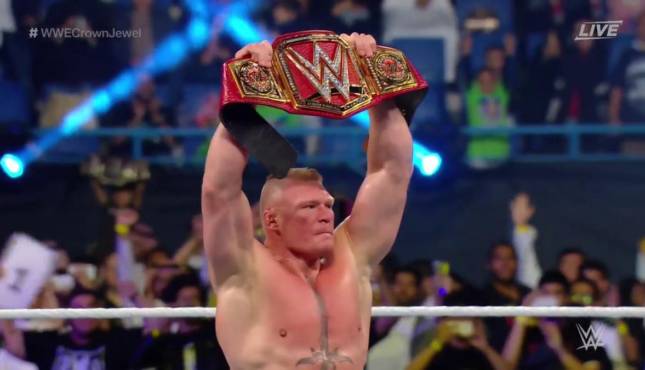 Daniel Cormier wants his shot at Brock Lesnar one way or another.
While the two polarizing UFC heavyweights have been linked since their in-Octagon face-to-face in July, no real progress has been made public on when — if ever – they'll actually square up.
Speaking on ESPN, Cormier made it clear, despite previously saying he wouldn't just wait around for Lesnar, that he's still got his eyes on the former heavyweight champ. Cormier added he'd go to whatever lengths it takes to get Lesnar back in the UFC, even joking he'd show up at WrestleMania to cost Lesnar the WWE Universal title.


Cormier has won seven of his last eight fights, including a submission victory over Derrick Lewis in December and a knockout win against Stipe Miocic in July. The only fight he didn't win was originally a loss to Jon Jones, but later ruled a no contest thanks to a USADA violation.
Lesnar re-entered the USADA drug testing pool back in July, meaning Lesnar could conceivably be eligible to return to the UFC any day now. Lesnar is rumored to be in contract negotiations with WWE, All Elite Wrestling and the UFC.
Back in February, UFC president Dana White claimed he already has an opponent lined up for Cormier, but he won't announce who it is until he's healthy and ready to fight.
For now, Lesnar will keep his attention on the pro wrestling world, where he'll wrestle in his first match since the end of January against Seth Rollins on the Grandest Stage of 'Em All.