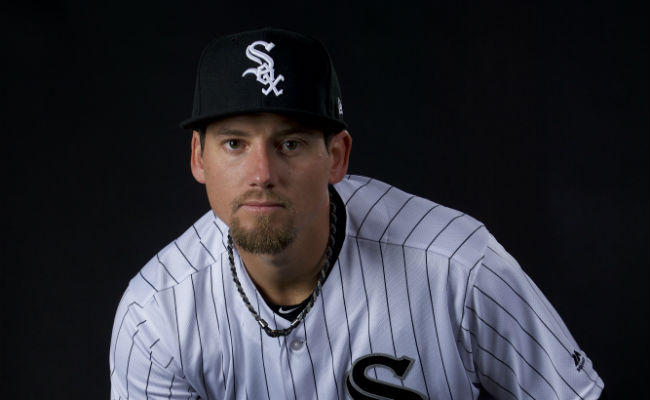 Chicago White Sox reliever Danny Farquhar is in critical condition at a Chicago hospital after suffering a brain injury in the dugout following an appearance in a game against the Houston Astros on Friday night.
Farquhar entered the game in the sixth inning for Chicago, facing four batters before returning to the dugout. It was there that he collapsed and needed immediate medical attention. He was quickly sent to the hospital, where doctors worked to stabilize him and figure out exactly what happened.
On Saturday, the White Sox released a statement confirming that Farquhar suffered a brain hemorrhage and was in critical condition in a Chicago hospital.
https://twitter.com/whitesox/status/987777785656676352
The White Sox, of course, had to make a roster move to get a replacement arm in its order while Farquhar is treated in the hospital. But it's jarring to see "brain aneurysm" as the reason a baseball player is put on the 10-day disabled list.
The baseball community responded to Friday night's scary incident with an outpouring of support, including the Astros, who won, 10-0, at Guaranteed Rate Field in Chicago on Friday night.
White Sox manager Rick Renteria also commented on the incident on Saturday, though he didn't have any update on Farquhar's status.
The two teams continued their series on Saturday, but everyone in baseball hopes a positive update on Farquhar's status comes soon.