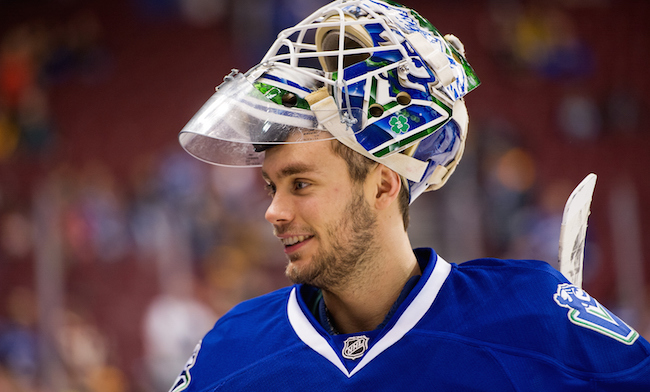 The NHL offseason is a weird place. Some players entertain themselves by making stupid sex jokes on Twitter, others by coordinating super weird wedding dances, and others…well, others should probably just consider hibernating for the summer.
Carolina Hurricanes goaltender Eddie Lack has his own unique way of keeping busy in the off months: Adding to his body ink and getting tatted up. What's Lack's latest addition? Well, he doesn't really wanna taco 'bout it.
In case that didn't sell you, here is more proof that Eddie Lack is the world's biggest fan of tacos.