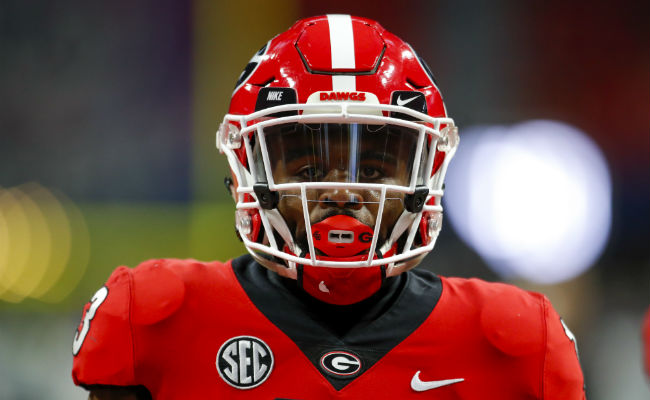 Elijah Holyfield will not return to the Georgia Bulldogs next season. He's going pro.
The Georgia running back announced on Friday that he will declare for the NFL Draft this spring, making him an intriguing backfield talent for NFL scouts to evaluate in the coming months.
Holyfield was part of a massive Georgia Bulldogs rushing attack that amassed more than 2,000 yards on the season, with the son of a boxing legend accounting for 956 yards and seven touchdowns on his own.
He announced that decision via Twitter on Friday, with a message to "Dawg Nation" posted days after Georgia's upset loss to Texas in the Sugar Bowl.
Though D'Andre Swift led the Bulldogs in rushing in the regular season, Holyfield had a strong outing in the Sugar Bowl. He led the Bulldogs with 62 yards on 12 carries, though the offense struggled and fell behind in an eventual 28-21 loss to the Longhorns in New Orleans.
Holyfield had been with the Bulldogs since 2016, but in his junior season saw a huge increase in his role alongside Swift. Still, it continues a disappointing 2019 for Georgia fans, who earlier on Friday saw top recruit Justin Fields transfer to Ohio State in a week that began with the Bulldogs losing the bowl game they were relegated to after not landing in the College Football Playoff.