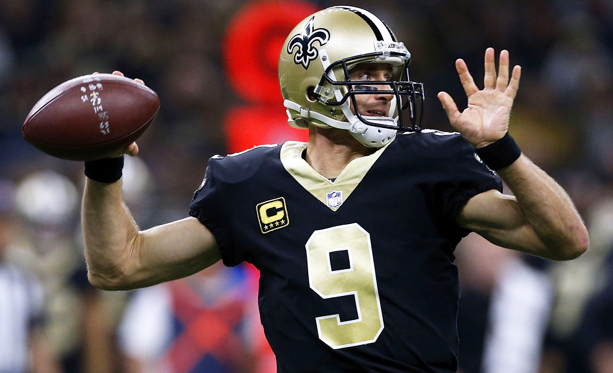 As we head into the fantasy football playoffs, we know that you play your studs. Always. But Week 14 is full of little wrinkles that have become common in this mess of a fantasy season. Matthew Stafford has a bruised hand, Dak Prescott is limping into the playoffs, and Rob Gronkowski is suspended. Hell, Zach Ertz could miss time with an injury. It makes for some interesting roster moves to consider.
Unlike the first 13 weeks of the season, the coverage here will focus primarily on any plays that are worth considering outside your studs. Everyone knows you're playing Tom Brady, but perhaps someone is out there with a Matt Ryan/Dak Prescott pairing that could use an Alex Smith this week. Of course, now is not the time to get cute, but it's also the exact time to get cute. Fantasy football is weird.
Start/Sit
QUARTERBACK STARTS
Alex Smith: Few teams this season have given up more fantasy points to opposing QBs than the Raiders, and through 12 games this season, they've only picked off the ball once. One time. Alex Smith is notoriously safe with the ball (for the most part), and after a week in which he threw for four passing TDs, he should be a fine start. He won't be the best of the week, but he should be able to put up a top ten QB score.
This was nice.
Case Keenum: It was yet another solid week for Keenum who put up two touchdowns against Atlanta. He hasn't seen less than 20 points total in over a month, and in the last four weeks, he's the number three overall fantasy QB. Keep rolling him out against a Panthers defense that's gotten soft in recent weeks, allowing, on average, 20 points against the enemy quarterbacks they face.
Jameis Winston: In his first game back in over a month, Winston looked better than he had starting the year, not throwing an interception and putting up 270 yards and two TDs on the Packers. Now, the Packers have a terrible defense right now, so you can't put much faith in that, but Winston is going up against the Lions who made Deshone Kizer look like a real live quarterback. Winston could do quite well.
QUARTERBACK SITS
Jimmy Garoppolo: So Jimmy G. steps into his starting role as the 49ers QB, elevates the receivers around him while throwing for over 290 yards. He's the future, but maybe not the present. He led his team to five field goals in a Robbie Gould revenge game, and could replicate his performance against the Texans who have allowed top-13 points to opposing fantasy QBs. But, it's still the Niners, and do you want to hinge your fantasy life on that? Why not wait and see if Jimmy can do well for two games in a row? That said, his receivers are worth getting.
Here's something weird:
Ben Roethlisberger: It's been a down year for Big Ben, and flashes of brilliance may lead you to believe that he's plug and play for the first round of the fantasy playoffs. Don't. Don't think that. Few have been tougher to throw against than the Ravens over the last few months, and it's not worth the risk. They have the most takeaways in the league.
Cam Newton: There's been a formula this year in which quarterbacks play against Minnesota, they don't do well. They held Julio Jones to 23 yards this week and kept Matt Ryan in check. They aren't immortals out there, but it's a good idea to avoid them if you have other choices, of which there are a lot today. In fact, scroll up a few inches and you'll see Case Keenum as a start. Remember?
TIGHT END STARTS
Here's foolish Gronk, endangering a man:
Now here's Zach Ertz, entering concussion protocol.
That's what we're dealing with this week. We'll also probably see Jimmy Graham put up two points and Travis Kelce will throw a few interceptions. Since things are so bad, here are a few streaming options instead of straight up start/sit. The tight end position is somewhat deep this year, in the sense that once the first tier drops off, everything is mediocre.
These men are listed in order:
Jason Witten vs. NYG
Hunter Henry vs. Washington
Austin Seferian-Jenkins vs. Denver
Kyle Rudolph vs. Carolina
Ricky Seals-Jones vs Tennessee
Cameron Brate vs. Detroit
Keep in mind that Ricky Seals-Jones has been playing great over the last few weeks, but…
TIGHT END SITS
It's the playoffs, it's the tight end position, and there isn't much to say beyond that, just stay away from these guys:
Tyler Kroft vs. Chicago (he's getting less and less targets each week).
OJ Howard vs. Detroit (Winston prefers Brate)
Vernon Davis vs. Chargers (It was fun, but Davis has seen 9 targets in the last three weeks. He's done.)