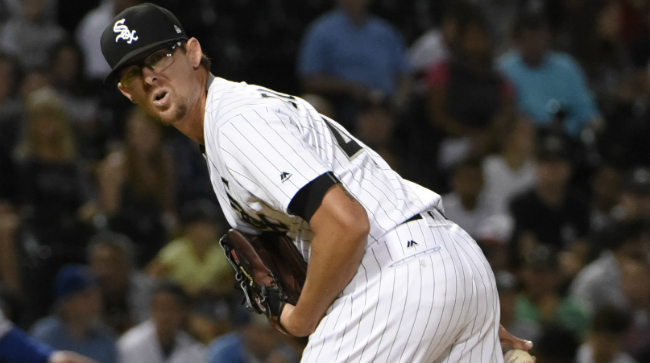 Sundays are important for a lot of people, as it is the night where some of us sit on our couches in complete silence for an hour while watching Game of Thrones. One such person is relief pitcher Tyler Clippard, who likely won't forget this week's episode any time soon.
Clippard started watching this week's episode, Eastwatch, as a member of the Chicago White Sox. Fast forward a few minutes and Clippard learned he would finish the episode at a later date, because he was traded to the Houston Astros around the time someone made their grand return to the show.

This deal might have caught the 32-year-old Clippard off guard, as the Yankees traded him to the White Sox just last month. Then again, Chicago is a rebuilding team while Houston is a contender that needs to reinforce its bullpen, so even though Clippard has struggled at times this year — he boasts a 4.27 ERA, 1.295 WHIP, and 4.39 FIP in 51 appearances — this move makes a ton of sense.
Anyway, hopefully Clippard is able to finish this week's episode sometime soon, as it did a great job setting up for what should be a killer episode next week. And if someone with a sense of humor didn't play "The Rains of Castamere" while Clippard was in the process of learning about the trade, well, I'm going to be kind of upset.