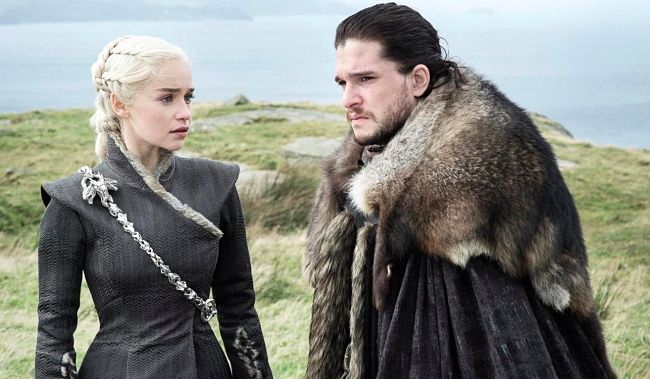 On Tuesday, HBO finally announced Game of Thrones will make its return to our television screens in April 2019 (although, without an exact date) for its eighth and final season.
Part of the rollout for Thrones' return included promo images of many of the featured characters of the game with "#ForTheThrone," as the final season will feature the battle for supremacy in Westeros. Because there will be, essentially, a competition for the throne, that means Game of Thrones is sports, and when you have sports, you have sports betting — sadly, politics (the real Game of Thrones, folks) has also become sports in this way.
The good people over at Bovada have odds out that allow fans to wager on who they think will end up sitting on the Iron Throne when Season 8 concludes. This way, you can not only be emotionally invested in the outcome of the final season, but you can also get financially involved.
Bran Stark is a heavy favorite at Bovada at +130, followed by Jon Snow (+500) and Daenerys Targaryen (+600). If you are a subscriber to the idea that Game of Thrones has existed almost exclusively to subvert expectations of a standard TV drama and to disappoint and shock viewers, as evidenced by regularly killing off beloved characters, then The Night King at +900 has to offer some juicy value.
I personally am a fan of a play on Dany (+600), Samwell (+2000) and Cersei (+2500). Everything has seemingly been building to Dany ruling over Westeros, but I love the idea of Sam ruling, plus Cersei's comeuppance is assumed by so many it'd be extremely Thrones to have her ruling at the very end.
(NOTE: Betting on a TV show is a bad idea, especially a show like Thrones, and please do not wager significant money on this if at all.)
Here are the full odds:
Bran +130
Jon +500
Daenerys +600
The Night King +900
Arya +1000
Tyrion +1200
Sansa +1400
Gendry +1600
Samwell +2000
Cersei +2500
Jaime +4000
Davos +5000