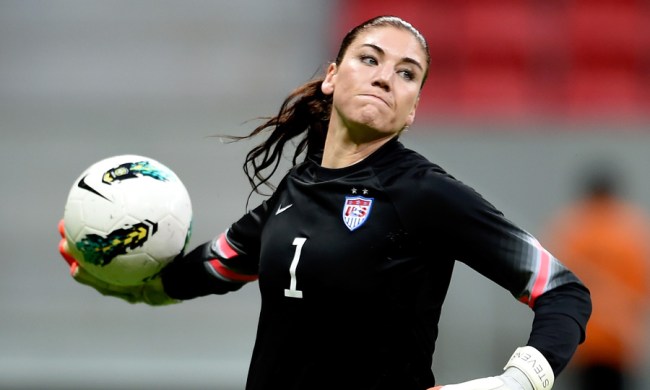 Looks like Hope Solo is heading back to court. A Washington state court overturned a lower courts decision to throw out her domestic violence charges, bringing allegations that she beat up her nephew and half-sister back to the forefront. ESPN provides some of the details behind the decision:
Solo initially faced two counts of domestic violence in the fourth degree after an incident in June 2014 at the home of her half-sister, Teresa Obert. Solo told police on the scene she was the victim, but after interviews with all parties, she was charged with two counts of domestic violence. But as the case was nearing trial in January, a judge dismissed the charges on procedural grounds. City prosecutors, in a rare move, immediately appealed the decision.

A document filed Friday to the state court's website does not offer a timetable for a new trial, saying only "The court reverses the decision of the lower court and remands the case to the Kirkland (Washington) Municipal Court."
If you missed out, Outside The Lines covered the alleged incident that sparked the case and Obert provided a detailed account:
"She grabbed him by the head and she kept slamming him into the cement over and over again," Obert told Outside the Lines. "So I came from behind her, and I pulled her over and, you know, to get her off my son. And then, once she got off, she started punching me in the face over and over again."
Solo's legal team released a statement noting they were disappointed in the court's decision and held fast to Solo's innocence, saying the case never should've been filed.
(Via ESPN)