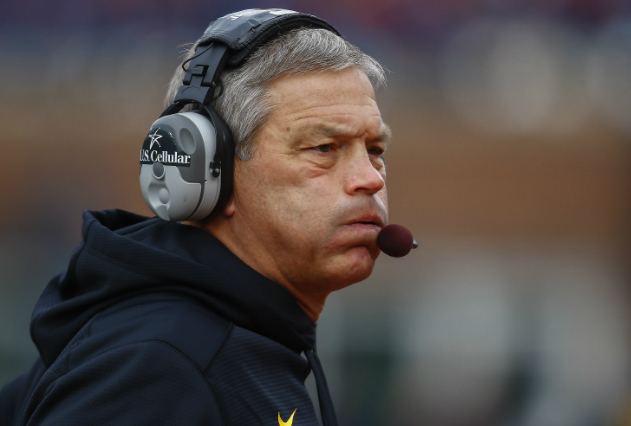 Surveys are fun. I'm not talking about the ones that pop up when you're trying to read an article, and you click the first choice possible to get out of there and move on with your day. But it's nice to have your opinion considered and feel like your voice is heard. People like to think they are making a difference. That being said, maybe Iowa should have found a way to choose its words a bit more carefully on its "Black And Gold Feedback" survey it sent out to season ticket holders recently.
The survey asks fans to rate how important "Winning," "Graduating,' and "Doing It Right" are to them when it comes to Iowa Football. Now ideally, all three would be 10s. The best programs win games, don't get in trouble and graduate their players, but this is college football, and that's not always that easy to accomplish.
This comes courtesy of the Cedar Rapids Gazette, which did us one better and discussed it on the "On Iowa" podcast hosted by Marc Morehouse and Scott Dochterman.
Iowa can't be singled out for this. Lots of schools send out surveys to their ticket holders about a variety of topics, and the wording doesn't necessarily reflect anything the team is trying to accomplish. It's important to note the person putting the survey together may not even be a sports fan, or may just be doing what he or she is told, or is having a bad day, or has something else on their mind like a breakup or travel plans or a move.
That being said, when your team has won an average of 6.8 games over the past five seasons after 2009's Orange Bowl-winning campaign, these things are going to start going under the microscope. Fans want their team to win lots of games and go to bowls; they don't care too, too much about the graduation rate or doing it the right way as long as it means their school isn't being embarrassed in the national media or put under any sort of NCAA sanctions. The second that happens, then you start hearing about wanting to be a bastion of morality.
It's important to note this is a survey, and only a survey, and these are the things we write about in the middle of July.