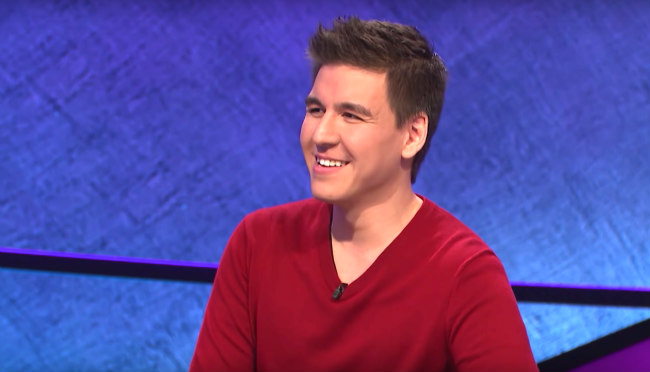 James Holzhauer is on a fortnight hiatus as Jeopardy! champion, which is great news for the people who run the financials at the game show he's dominated for 22 consecutive episodes since he became a contestant last month.
Holzhauer's exploits have been well covered around these parts, including his strategy for the game and what exactly makes him such a strong player. And while it's funny to explore what people losing to Holzhauer have felt watching him dominate the board, it's equally interesting to explore Holzhauer as a person and what he intends to do with all the money he's won.
Make no mistake: Holzhauer is someone used to winning. He's a professional sports bettor and has also appeared on other game shows in the past, so winning money isn't exactly new to him. Which is why it's nice to know that he's doing some good with the winnings he's already pocketed.

The Los Angeles Times wrote about Holzhauer earlier in the week and detailed what he's doing with his winnings — more than $1.6 million thus far — since he's left the Jeopardy! stage and gone back into the real world.
He has also begun spreading his winnings around town, too — though he was coy about whether that would include wagers at sports books, where he had made his living after moving to the city not long after graduating from the University of Illinois about 15 years ago.

Holzhauer said he's given to the Las Vegas-Clark County Library District, the local Ronald McDonald House and the Las Vegas Natural History Museum.

Marilyn Gillespie, executive director of the museum north of downtown, said half of the $10,000 donation would be used to help fund admission costs for students in low-income areas and half would cover costs for animal care.

The museum is a favorite spot for Holzhauer, his wife and daughter and is home to a variety of animals, including bamboo sharks, lizards and exotic insects such as hissing cockroaches.
It's important to note that no one is saying just when Holzhauer's reign on the show has ended. And it's a secret they will likely keep closely guarded when Holzhauer returns to the program after the Teacher's Tournament at the end of May. Until then, though, it's nice to know that he's given some of his money back to charitable causes. He's certainly not done getting paid for his trivia talents at this point.