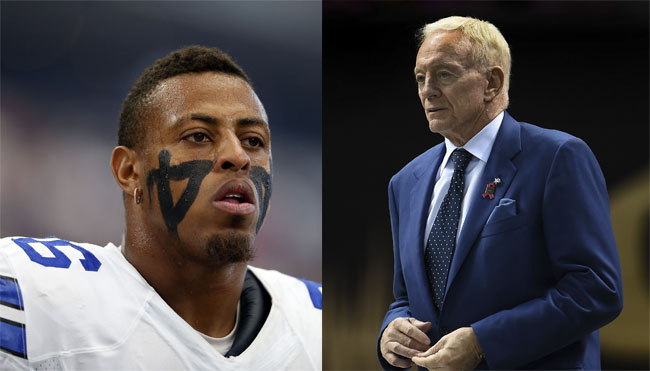 Deadspin's piece detailing the assault case against Greg Hardy, supported by the 911 calls on Outside The Lines from the night in question. Much of this wasn't public knowledge at the time, but the NFL apparently had access when making their decision on Hardy's suspension. The still-lingering questions now revolve around exactly how much the Cowboys knew before signing him.
Thankfully, Jerry Jones cleared the air in a statement released Friday night and noted that while the Cowboys had not seen the photos before signing Hardy to a one-year contract, they were aware of the details behind the case:
We entered into the agreement with Greg fully understanding that there would be scrutiny and criticism. We have given Greg a second chance. He is a member of our team and someone who is grateful for the opportunity he has been given to move forward with his life and his career.
You can read the full statement below via Ian Rapoport, including the portion where Jones claims the team does not condone domestic violence. Depending on how you read the statement, it would seem that the Cowboys are standing by Hardy and standing by the talk that he's a "leader" on the team and possibly in line for a long-term contract. What happens next depends on the fan reaction, but it is likely that we'll be seeing Hardy in a Cowboys uniform well into the future.
(Via Deadspin / Ian Rapoport)