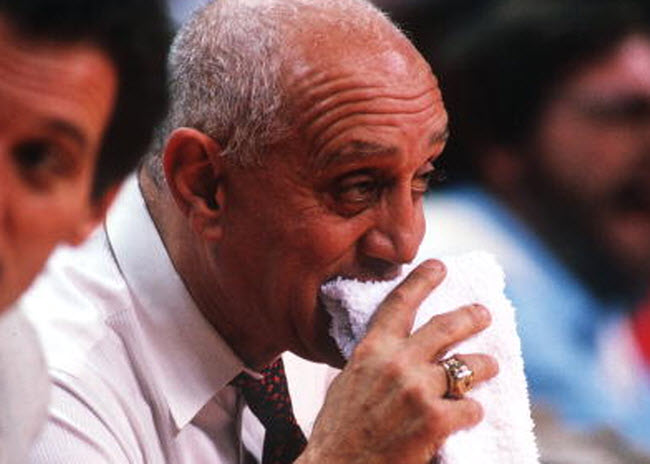 Jerry Tarkanian, who coached the UNLV basketball team to a national title in 1990, has passed away at the age of 84 according to his son. Tarkanian ended his career with a record of 706-198 and is in the top 21 for collegiate wins among all men's coaches. He briefly coached the San Antonio Spurs in 1992 before ultimately getting fired after 20 games.
Tarkanian was well known for his battles with the NCAA and their blatant hypocrisy saying, "the NCAA is so mad at Kentucky they're going to give Cleveland State another year of probation."
HBO filmed a documentary about Tarkanian's time with the Running Rebels, and it features a lot of great moments, like when he describes the backstory behind his ubiquitous towel:
And of course his troubles with the NCAA:
But we'll always remember his stacked 1990 UNLV team — led by Stacey Augman, Larry Johnson and Greg Anthony — beating Duke senseless in the title game, 103-73.
R.I.P. Tark