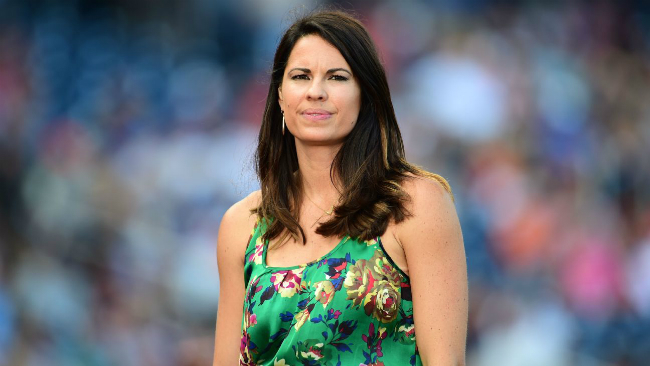 Jessica Mendoza, who has worked as an analyst on ESPN's "Sunday Night Baseball" since 2016, will be joining the New York Mets front office in an advisory role, per The Athletic's Tim Britton.
The Mets then confirmed the hire in a press release.
In her new role, Mendoza will provide insight to Executive Vice President & General Manager Brodie Van Wagenen as well as the entire Baseball Operations Department. Her focus will be in the areas of player evaluation, roster construction, technological advancement and health and performance. This comes in addition to her role as an analyst for ESPN Sunday Night Baseball, a position she has occupied since 2016.

"Jessica is incredibly well respected throughout the industry and we are excited to bring her into the organization," Van Wagenen said. "She is a world-class athlete and experienced television analyst with an extremely high baseball IQ. We are confident that she will help us in our efforts to win now and in the future. This hire demonstrates the continued support from ownership to invest in the intellectual capital of the New York Mets."

As stated in the release, Mendoza will remain in her capacity as ESPN analyst while serving the Mets front office. Mendoza's partner on Sunday Night Baseball, Alex Rodriguez, performs a similar role as an advisor to the New York Yankees.
ESPN also announced that New York Yankees pitcher C.C. Sabathia, who will retire following the 2019 season, will be joining the network as a contributor in "a variety of roles" this season, appearing in spots on shows like SportsCenter, Get Up!, Golic and Wingo, and Baseball Tonight.