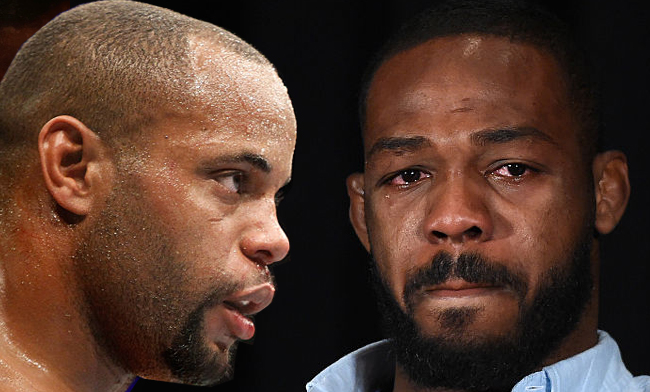 Even with Jon Jones suspended for violating USADA's anti-doping policy and Daniel Cormier possibly looking at Jimi Manuwa as his next opponent, we know these two will fight again. They've been booked to fight three times over the last three years (only making it to one bout), destroyed a UFC pre-fight media event in the process, and Jones nearly tanked UFC 200 when he was pulled from the event two days prior for the doping violation that still haunts him today.
Jones officially failed for two estrogen blockers in his system, but he claims they came from sexual enhancement pills, or "dick pills" as he so eloquently explained on the Joe Rogan podcast:
Jones has a history of ducking drug testers, even hiding under a cage at his gym so he wouldn't be drug tested, and Daniel Cormier knows where there's smoke, there's alleged fire. And so, they went at it on Twitter as they are wont to do. Cormier brought up Bones' shady past while the man who never lost his belt (and put a beating on Cormier) reminds the current champ of that reality:
We're going to be watching some UFC Hall of Fame inductions 10-20 years from now and these two are still going to fight and ruin both of their special nights, aren't they?
(Via MMA Fighting)