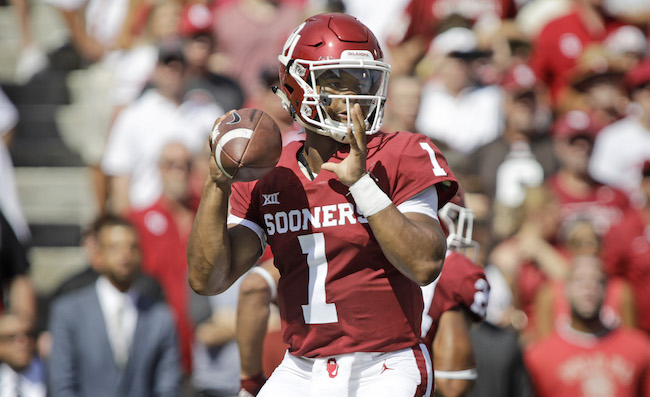 With spring training looming and the NFL Combine in the midst of it, Kyler Murray was eventually going to have to make a decision between playing baseball with the Oakland A's or attempting to become an NFL quarterback.
The Heisman Trophy winner declared for the NFL Draft in January, but that was merely a formality to keep his options open going into February. However, the demands of the quarterback position mean he couldn't attempt a Bo Jackson or Deion Sanders-esque feat of starring in both sports, and the A's wanted a resolution in the near future — with the hopes, of course, he'd stick with baseball.
Unfortunately for Oakland, they are seeing their top 10 draft pick walk away from the $5 million deal he inked last summer as Murray announced on Monday he is "fully committing" to football and the NFL Draft process.

Given the way this has progressed from Murray being adamant about leaving football after this season at Oklahoma to him being more open to the idea once he won the Heisman and his draft stock became apparent as a late first-round pick, this comes as hardly a surprise. If he is indeed a late first-round pick, then he won't lose out on any guaranteed money by going to the NFL over taking his baseball contract.
When you factor in baseball's incredibly broken financial system that has left legitimately 100 players still as free agents with spring training rapidly approaching, along with Murray clearly enjoying being "the quarterback," the decision likely wasn't quite as difficult as some expected it to be. Yes, the health risks are there for Murray playing football that don't exist in baseball, but there's also a great deal more visibility and opportunity for off the field earning — along with playing the game that it seems clear he enjoys more.