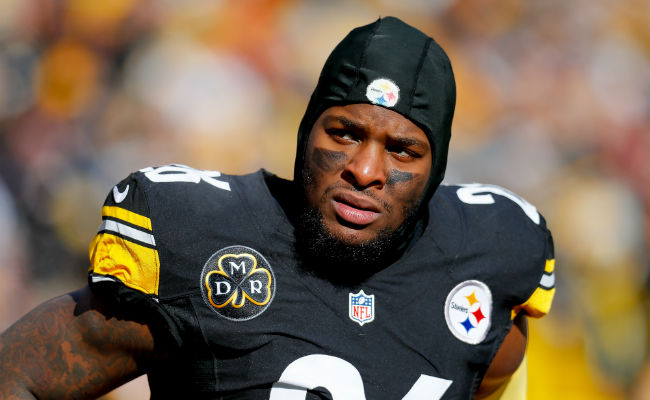 Le'Veon Bell and the Pittsburgh Steelers are no strangers to contract holdouts by this point, but this summer appears to be getting more serious than before. The Steelers running back and his representation have lobbied for a new deal for the top back in the league to no avail, and it seems a holdout that extends into the regular season is on the horizon if he fails to get a new deal before Week 1.
Bell has held out of training camp each of the last few seasons and basically missed all of preseason, showing up in time to suit up for the regular season. On Monday it was reported that the two sides had failed to reach an agreement before the 4 p.m. deadline for the league's franchise tags, which means Bell will likely get the Steelers' designation for the second straight season.
That's reportedly not good enough for Bell and his agent, as both said ominous things about his future with the Steelers on Monday afternoon.
Bell's agent told ESPN that this is likely his last season with the franchise, as he can hit the market in search of a long-term deal next offseason.
"His intention was to retire as a Steeler," Adisa Bakari told ESPN's Adam Schefter. "But now that there's no deal, the practical reality is, this now likely will be Le'Veon's last season as a Steeler."
Bakari told ESPN that the two sides will try to work it out after this season, but "it became clear the Steelers wanted to pay the position, not the player." And there's some speculation that Bell might actually sit out regular season games in an effort to secure more than a one-year deal.
Bell is certainly opinionated and sure of his place in the NFL, even if it is a league that has devalued his position in recent years. Anyone who is willing to drop a Skip Bayless diss track is certainly aware of their surroundings, though, and also his value.
There's no question Bell is an outstanding player, and his contract will dictate the market for running backs in the future. That's entirely the problem, though, as the Steelers certainly seem reluctant to pay him like the best player in the league at his position.
It will all get sorted out eventually, but in a league where no player ever seems to be worth his trade value, there are few options for both sides beyond Bell not playing and the Steelers losing his skills until they figure it all out.