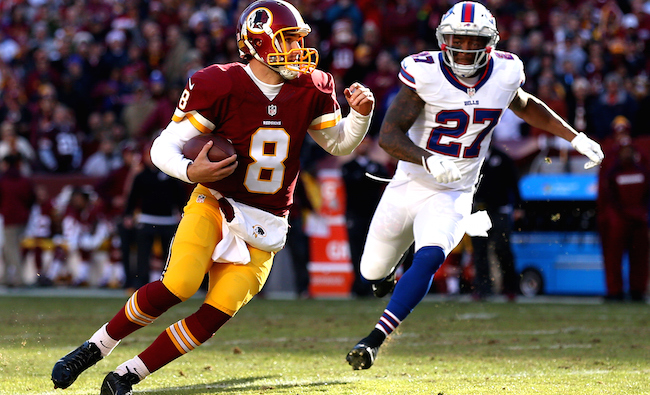 The Buffalo Bills have been one of the most disappointing teams in the NFL this season, and they needed to win out in the last three weeks to even have a glimmer of hope to make the playoffs.
The Bills thought they had the potential to be one of the best defenses of all time this year with a loaded roster and defensive guru Rex Ryan coming in as head coach, but not only have they not made their mark on the all-time list, they weren't even ranked in the top half of NFL defenses this season heading into their Week 15 showdown with the Redskins.
The downward trend of the once-feared Bills defense continued in the the first half against Washington, as they had given up three touchdowns to Kirk Cousins by midway in the second quarter. Many Bills fans flocked to Twitter to share their disgust with their team, including Matty Pegula, who just so happens to be the son of Bills' owner Terry Pegula.
Pegula deleted the tweet shortly thereafter, but the damage was done. Although his dad was assuredly not too pleased with his son expressing his thoughts so freely on social media, the younger Pegula didn't seem to be all that broken up about it, as he bragged that the attention his tweet received helped him pass the 1,000 follower mark, then also deleted that tweet.
Whatever works, I guess.