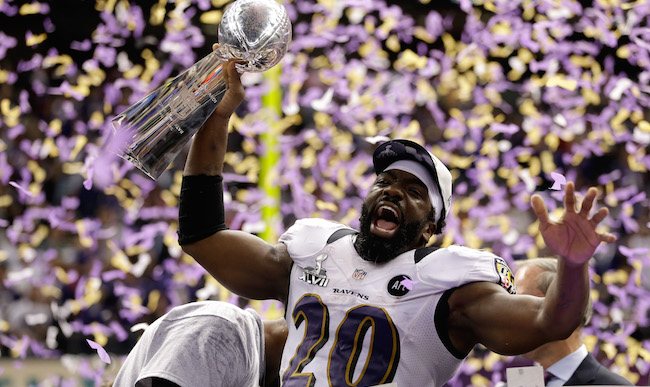 The 2017 Miami Hurricanes are the first actually good Miami football team in more than a decade. The Canes aren't just good, but they're good in the way the last great Miami teams in the early 2000s were, by playing great defense, running (and protecting) the ball, and getting timely plays from their quarterback.
They've also brought the swagger and attitude of those great teams of the early 2000s (and late 1980s/early 1990s) back under Mark Richt. The best physical evidence of that is the famed turnover chain, which is a massive gold chain with colored sapphires for the green and orange in the U on the charm.
It's arguably the best thing in college football, and immediately brought back the vibes that made Miami football what it was in its heyday. While attitude helped, it was incredible players that made Miami dominant, and no player was better in the early 2000s in Coral Gables than safety Ed Reed.

Reed, an all-time Miami legend and a soon-to-be NFL Hall of Famer, made more big plays for the Miami defense in the early 2000s than anyone else, so it's fitting that Reed was outfitted with his very own turnover chain on the sidelines.
Ed Reed absolutely deserves a turnover chain and it's a genuine shame they didn't have one when he played. Ed Reed was the heart and soul of the 2001 national title team and had an absurd 21 interceptions in his four years at Miami (including nine in 2001), so, yes, Reed has earned that chain.