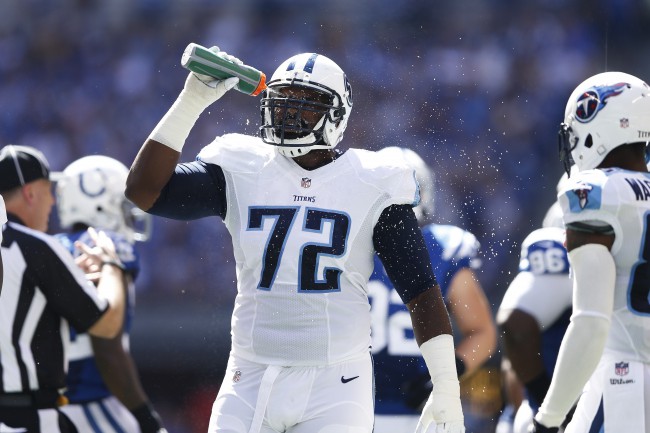 Not every NFL star is the subject of a major Oscar-nominated film, but that's where we find Carolina Panthers lineman Michael Oher. Oher, who's entering his seventh year in the NFL, was the focus of the 2009 major motion picture The Blind Side. It tells the story of Oher, a homeless African-American high school student, who gets adopted by a wealthy white woman — and subsequently is introduced to the game of football.
Oher told ESPN that the movie, released in 2009, only served to distract him from his on-field performance:
"People look at me, and they take things away from me because of a movie. They don't really see the skills and the kind of player I am. That's why I get downgraded so much, because of something off the field. This stuff, calling me a bust, people saying if I can play or not … that has nothing to do with football. It's something else off the field. That's why I don't like that movie."
Oher played collegiate football at the University of Mississippi, where he was a four-year starter and All-American left tackle before getting selected by the Baltimore Ravens in the first round of the 2009 NFL Draft. He played five seasons with the Ravens, then worked a one-year stint with the Tennessee Titans in 2014. Following offseason surgery for a toe injury, he signed a two-year, $7 million deal with the Panthers in March.
This isn't the first time Oher has spoken negatively about the film. The last time was at media day before Baltimore's appearance in Super Bowl XLVII in 2012:
"I'm tired of the movie. I just want to play football."
Warner Bros. Entertainment, who released the film, has not commented on Oher's statements as of Wednesday.
[Source: The Wrap]