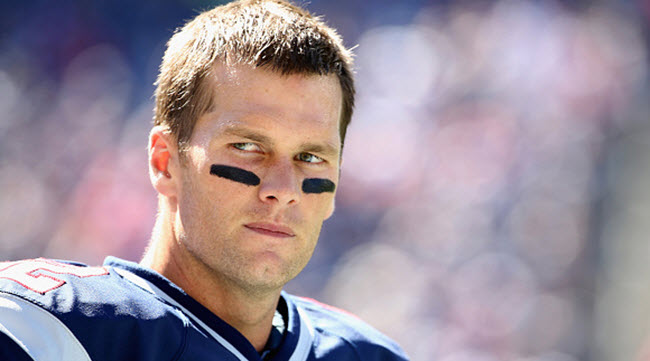 The Buffalo Bills haven't had much luck with Patriots quarterback Tom Brady over the years. Brady is a whopping 25-3 against the Bills in his career, by far his best mark against any team in the entire NFL.
So it shouldn't come as much of a surprise that the Buffalo Bisons, baseball's Class-AAA affiliate of the Toronto Blue Jays, held a "Keep Tom Brady Suspended" night on Saturday. No NFL team would be more happy to see the Second U.S. Circuit Court of Appeals uphold Brady's four-game ban stemming from Deflategate than the Bills, so their crosstown baseball buddies decided to throw their hats into the ring in an attempt to help out.

Cute. Tickets were buy one, get one free with the donation of a ball. The Bisons also collected old cell phones (get it?) which were then given to the charitable group Cell Phones For Soldiers. The team also made sure that anyone named Tom or Brady wasn't allowed in the ballpark for the evening. Well, with one exception.
The Bisons' event came on the heels of the Pawtucket Red Sox – Boston's AAA team – holding a "Free Tom Brady" night the evening before. The PawSox offered free admission to any fans named Tom or Brady, marked $13 box seats down to $12 to match Brady's number, and donated "a quarter back" for each of those tickets sold to Best Buddies International, Brady's favorite charity.
Oh by the way, the Bisons lost both games of their doubleheader on "Keep Tom Brady Suspended" night, 9-1 and 5-1 respectively, which is proof that no matter how hard it tries, the city of Buffalo is still completely owned by the Pats' QB.
(via SB Nation)