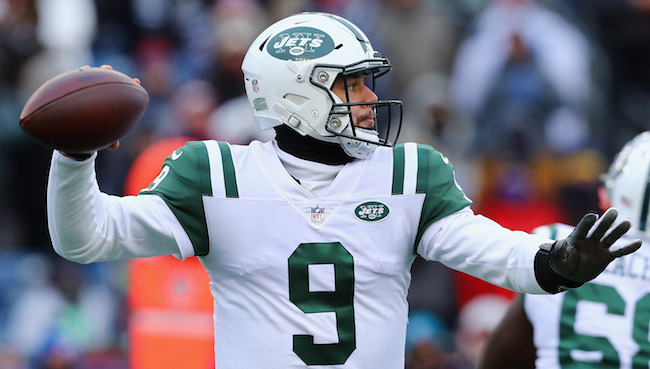 The NFL offseason has been as wild as any in recent memory with a number of trades involving big names, stars finding new homes in free agency and others being outright released.
That's not the norm in the NFL, where player movement tends to be more limited prior to the NFL Draft, when picks are regularly shuffled around as teams jockey for position to land the top college players. The 2018 draft features some significant quarterback talent, which means teams in need of a franchise quarterback have plenty of incentive to move up and on Saturday, more than a month before draft night, we got our first major move.
The New York Jets, who held the No. 6 overall pick, have moved up to No. 3, shipping out two 2018 second round picks and a 2019 second along with No. 6 to the Indianapolis Colts for the right to take one of those quarterbacks.

The Cleveland Browns could very well take a quarterback at No. 1, but after trading for Tyrod Taylor this offseason many are anticipating they are setting up to take Saquon Barkley and make a decision on quarterback or another position at No. 4. The Giants could also be in the quarterback market at No. 2, but that is also not a guarantee, so the Jets' decision to move into the third spot is a gamble on the quarterback they want still being there.
Josh Rosen, Josh Allen and Sam Darnold are assumed to be the three quarterbacks held in the highest regard by NFL teams, but Baker Mayfield also could be in the mix for an early first round pick. This will certainly not be the last move made by a team in the 2018 NFL Draft, but it may be the biggest move. New York must like those quarterbacks to give up that kind of haul, while the Colts are banking on adding a lot of talent to their roster in hopes Andrew Luck returns healthy.