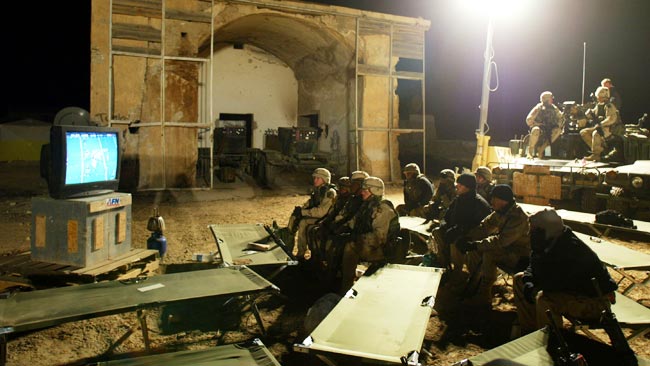 For the first time ever, the US government has been shut down under a single party. For their part, the GOP and the White House has responded by blaming "loser obstructionist" Democrats, despite holding a majority in the House of Representatives, the Senate, and White House, all while having members of their own party vote against a spending bill that would keep the government operating.
The shutdown keeps the paychecks of the lawmakers flowing, but government workers and members of the military will forego pay until a spending bill is passed, when they will receive retroactive paychecks.
Beyond getting servicemembers paid, the shutdown also affects multiple government programs for the men and women overseas, such as the Armed Forces Network, which is currently offline. This means Sunday's NFC Championship game between the Eagles and the Vikings and the AFC championship game between the Jaguars and the Patriots may not be seen.
The White House has, expectedly, come out to pressure the Democrats to get something done despite Senate Majority Leader Mitch McConnell rejecting military pay protection at the 11th hour before the entire government essentially went dark.
https://twitter.com/PressSec/status/954698098978246656
Thankfully, the league that the President railed against all season after multiple peaceful protests, is looking to come through in some way, shape or form to help soldiers see Sunday's games.
The military and the NFL are intertwined in multiple ways. As a recruitment tool, the league spends millions in marketing during NFL games. Over the years, live feeds of soldiers abroad have been shown during the Super Bowl or kickoff Sunday as they huddle around a broadcast of the games.
Meanwhile, Donald Trump is upset that he won't be able to use taxpayer dollars to have a party at Mar-A-Lago while the shutdown is in place.