During Monday night's Cubs-Dodgers game at Wrigley Field, a storm rolled in that turned the sky a yellowish color, accompanied by an odd-looking group of clouds. It was an ominous sight that left both fans and players feeling uneasy, if not a bit confused about what they were witnessing.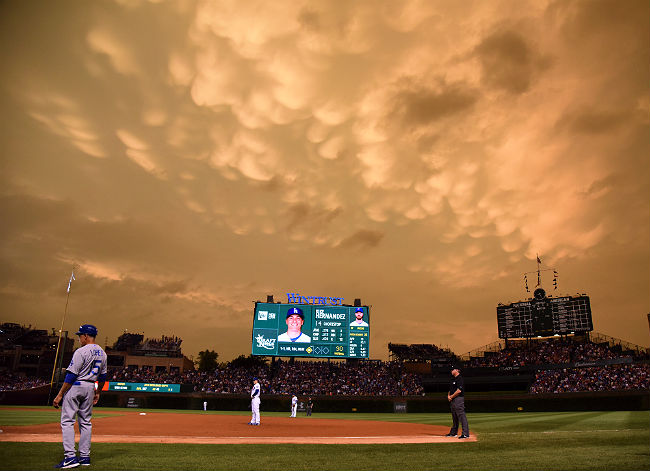 It turns out, they're called mammatus clouds. While they look threatening, they actually pose no threat themselves and are usually a sign that a nearby storm has weakened. That didn't stop Twitter from having fun with it, however.
Thankfully, the Marshmallow Man caused no injuries, and fans were treated to a 4-2 Cubs win behind two home runs by Kris Bryant.