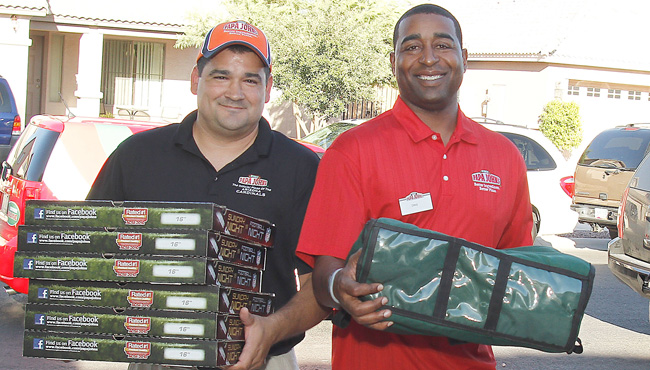 One of the most noteworthy casualties of the debate over NFL players kneeling during the national anthem is probably Papa John's pizza. After founder and CEO John Schnatter spoke out about the player's decision to kneel and how it was affecting pizza sales, the reaction came fast. Not only did white supremacists reportedly start to claim Papa John's as their official pizza, much to the chagrin of the company, but Schnatter himself ended up stepping down as the CEO of the company he founded. The pizza chain didn't specifically cite his comments about the NFL as a reason for his departure, many speculated due to its proximity to his comments and the reaction to them.
Now the pizza chain is giving up its official sponsorship deal with the NFL itself, choosing instead to focus on local partnerships with NFL teams and personalities in those markets. The announcement came in a statement obtained by ESPN according to The Hill:
"The NFL and Papa John's have made a mutual decision to shift from their official league sponsorship to a focus on partnerships with 22 local NFL teams, presence in broadcast and digital media, and key personalities in the sport"
The Hill adds that the news had first been reported by Fox Business Channel reporter Charles Gasparino and was later confirmed during an earnings call with the chain.
The local partnerships aren't new to Papa John's and they have long had special deals and offers related to each team and former players. Still, the loss of the NFL deal marks a big change for the company that seemed to be in a solid position before the 2017 NFL season.
Seems that another pizza chain can now step in to claim the spot for themselves. You hear that, Jerry's Subs And Pizza? Go for it.
(Via The Hill / The AV Club)