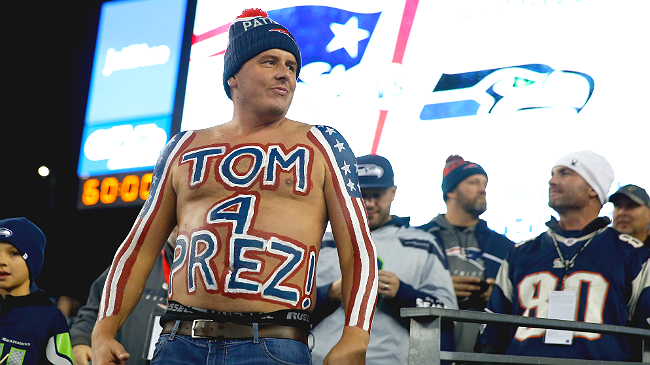 The United States might be as divided as ever, as evidenced by the most recent Presidential election, but this weekend's Super Bowl is something that can bring the country together.
According to polling data from Public Policy Polling, 53 percent of Americans are rooting for the Atlanta Falcons this Sunday in Houston compared to only 27 percent in support of the Patriots. Not only is there a wide gap between the two, but even Republicans and Democrats can agree on the game, with a 58/23 split for Republicans and a 54/27 split for Democrats polled.
This isn't necessarily surprising data, as the Patriots are loathed outside of New England for finding themselves in scandals like Spygate and Deflategate, but also for just generally being really, really good for a long time. The Patriots were the most hated team of 21 percent of people polled, the most in the league just ahead of the Dallas Cowboys (19%) and Chicago Bears (12%).
The poll released on Monday also revealed that, despite no longer even being in the NFL, six percent of Americans will tell you Tim Tebow is their favorite quarterback. Even though the country is rooting against the Patriots, Tom Brady received 22 percent of the vote for favorite quarterback, ahead of Aaron Rodgers (16%), Eli Manning (11%) and Dak Prescott (10%).
Finally, the American people are slowly turning on Joe Flacco. The Ravens quarterback was viewed as "not elite" by 41 percent of those polled, compared to only 22 percent saying he was indeed elite. That's up from 35 percent a year ago that viewed him as elite.