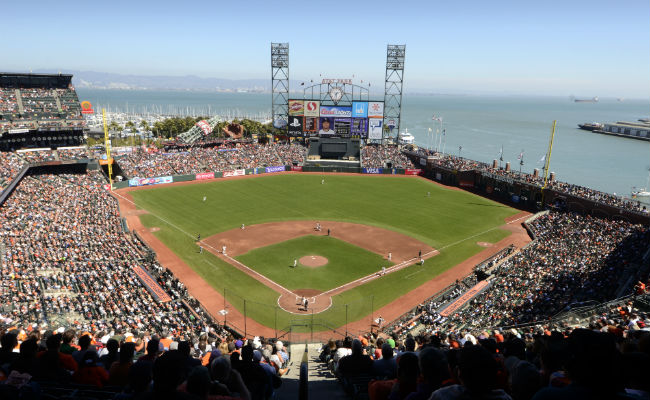 The Oakland Raiders are staying in the Bay Area in 2019, though they won't call the Coliseum home. The NFL franchise destined to move to Las Vegas doesn't have a stadium ready for them in Sin City for the upcoming NFL season, and the team's relationship with Almeida County has fallen apart, which means they were essentially homeless come this fall.
Enter San Francisco's Oracle Park, home of the San Francisco Giants. Though designed as a baseball stadium first, the park has hosted college football games in the past. And come September, it will host the Raiders' Black Hole.
Bay Area sports reporter Raj Mathai reported shortly after Super Bowl 53 ended that the Raiders will announce in the coming days that they'll be roommates this fall.
ESPN later reported that a deal is close and attempted to explain just how weird things might be this fall.
Davis has always been opposed to sharing the stadium with the 49ers, and the legal wrangling with officials in Oakland has soured him on that option, leaving the Giants' stadium in San Francisco as his possible preferred choice.

But it doesn't come without hurdles as the 49ers hold territorial rights to the city and the Raiders would need NFL approval to move there. The stadium would also need some modifications to be able to host NFL games and there would be scheduling issues to work out with the Giants, who have home games scheduled on two of the first four Sundays of the upcoming NFL season.
The Raiders and the NFL considered a number of different options for Raiders home games since the end of their 2018-19 season, including playing overseas in London, at other sites in Las Vegas, and where they seem to have settled upon: a baseball park across the Bay.