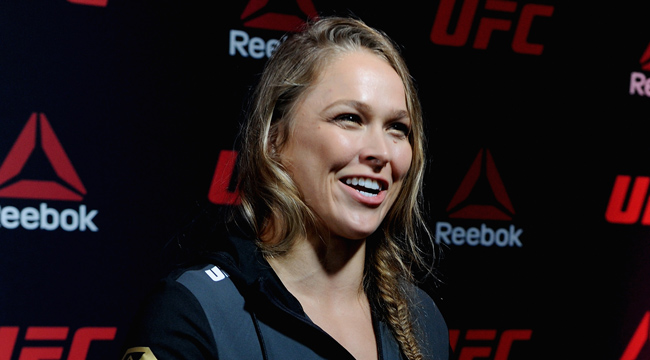 Coming off of her 34 second thrashing of Bethe Correia this weekend at UFC 190, there are a lot of questions about what's next for Ronda Rousey's career.
While the identity of her next opponent remains up in the air, we do know one thing Rousey will be doing in the near future: playing herself in a movie.
Variety is reporting that Rousey will star in a film adaptation of her New York Times bestselling autobiography My Fight/Your Fight. Mark Bomback, the screenwriter for films such as Live Free or Die Hard, and Dawn of the Planet of the Apes, is set to adapt the book to a script.
Rousey is no stranger to the world of acting. She famously had roles in Furious 7, Entourage, and The Expendables 3, and she will be starring alongside Mark Wahlberg in the film Mile 22, set for release next year.
Considering the rate in which Rousey is mowing down the entire UFC Women's Bantamweight Division, it may be a smart idea for her to pursue her acting career, since there may be no one left for her to fight against.
(Via Variety)